From: Mike in Southern California
Date: Saturday May 14th, 2005

Message: Damn, I just realized I've been checking out your site for 3 years now!


« Here is great poetry, which penetrates deeply into the mind
and galvanises it like electroshock.
It communicates your perception of the pain, the global pain of other people,
all humankind, and the whole universe.
But at the same time it somehow makes you stronger and ... wiser... »
- Alexander Yaniushkin, Russia, April 2005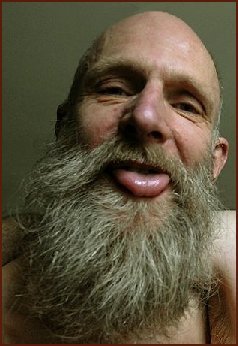 « I have spent a long time roaming the Wonderland you have built
with your imagination and your art:
your website really is magnificent and I regret that my English is not good enough
to express my appreciation fully.
You are dissident from this society of money-violence, but you are
faithful to the beasts, the colours, the flowers, the butterflies -
to Life.
Your website presents a vision and a map of the true homeland of the heart -
exact and glowing, like the flight of a butterfly.
Thankyou for this gift. »
Giulio Stocchi, Milan, January 2003.
Anthony, thank you for the wonderful site. It made me laugh at practically every turn. I love accuracy and candor. I found you by looking for Diogenes.
But you're wrong about one thing: there is a need in this world that's honest, and that is the need for someone like you to write something like this that allows us, in the cataleptic flailing of our consciences, to see ourselves. This wormhole mirror inside your site/sight is Rimbaud, Eliot, and Debord all rolled into one.
Congratulations and well done.
Best wishes,

John Kaminski
May 2005
"Fascinating website, many lovely pages,
many disturbing images...much dissidence."
xyz Books, Canada, April 2005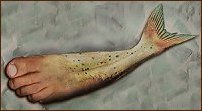 I find all of the material on your site engaging, incredibly honest, inspiring, brave, moving, fascinating, exciting and part of the continuum of necessary rebellion I feel myself a part of.
But what I found initially attractive about your site is the omnipresent yet not overwhelming sense of newness, otherness, difference.
Text shape and size and fonts have always interested me, together with oblique phrases somehow cutting through. It is this which makes Dissident Editions a place I want to return to again and again...if only for a reality check!
It's sterling work and I am honoured to be a small part of it.
Stephen Cullis, June 2005

"...I feel exactly like Camus:
'The basic metaphysical problem is the question of suicide.'
Yet people like you make me think that still there is hope...
Your website is now my homepage."

- Jehovanna Maria Arcia Torres, Panama, November 2002.

"I like the way you express with poetry
complex and extreme ideas."
- Alex, www.mageworld.co.uk
Except where credited otherwise, the images on this Website - photographs,
paintings, drawing, monoprint and metamorphotos -
are by Anthony Weir.

"Hey man, I greatly enjoyed exploring your various web pages,
from the bearded kissing men to the religious exhibitionistic carvings.
You have a marvelous collection of pictures and many thoughtful observations as well.
Thank you for sharing all of it!"
openupATpobox.com

I sat at my desk at 9.30 this morning looking up Crannógs -
as, until last night, &nbsp I was unaware of their existence.
After an hour learning about Sweathouses and other things
I started out on the essays and poetry.
I cannot say any more than Thank You for the most meaningful site
I have ever entered. &nbsp&nbsp &nbsp &nbsp It is now 11.45.
- John Spencer, December 2002
A letter e-mailed to this site
by a 16-year old reader:

I like your poetry because of the way you look on things,
I love the way you string your words together,
When I received your book, 'The Transcendental Hotel'
after about a day of reading your poems I just thought:
Right - what the hell does transcendental mean!!!!
I got the dictionary out and it said:
'transcendental - surpassing experience, supernatural, abstruse.'

I then went on to look up 'abstruse' to define the meaning of that:
'abstruse' - 'obscure, difficult to understand , profound'
The above words are just right to describe the book,
a collection of poems which aren't your boring average poems!

I have many favourite bits in the book I like
but this has to be one of the best:
'To them I say: Honour the toad for we live only as we smell'
What the hell does that mean? I thought.
Who cares! it's a great collection of words
that I haven't heard or thought of before that interested
and excited me.

Another thing that I like about your poems is the titles!
'The truest dissidence is Generosity'
oh... I thought, what do you mean by that?

I go on to read the poem and I can't understand any of it
but there are phrases in it like
'false poets suck up to words'
I don't know quite what you mean by that but it makes you think,
it's not just a thought that goes away!
I found other bits like...
'I died before I was born and after I was forced though birth
I died and died again.'
I don't know what that means but I thought about it damn hard
trying to understand it:
I think that the reason why I like your poems is
because they make me think,
and I'm interested to know the answer!

Stu
Sussex
England

a message from the
GUESTBOOK:
"Great site with terrific,
thoughtful verse.
There should be many more
like this -
pity that there aren't."
Trevor Hewett, Cornwall, UK

NOTE: Not all feedback has been positive.
I have, unsurprisingly, received considerable (anonymous) abuse:

from barry in Cork (Ireland) on 03.12.2009:
what a load of shit - who are you to pretend to understand the world.
death to muslims and may you rot in hell, bastard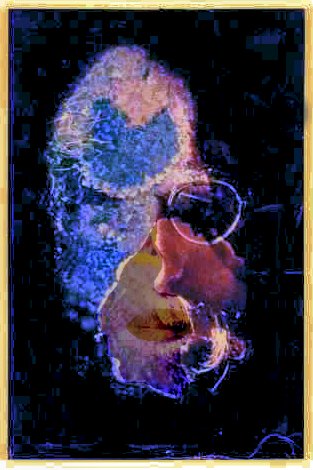 from Jindra Hrdlicka, Ontario, Canada. March 2005.
For two days I read...and I read...the pages on your website...
It was on a whim that I typed the word "dissident" in Google.
I was a dissident in the country where the student Jan Palach burned himself
when the Russians invaded in 1968.
At that time I left for Canada, only to become dissident again.
Where to go now ?
Looking for some emotional rescue I turned to my much despised computer.
I found your site and now I feel so much better.
Your powerful observations remain with me.
Your sinking heart is sinking with another one...

And I now truly appreciate our dog Líša, Siberian Husky, rescued - now ageing beauty.
For the first time in my life I deign to share with her the Hungarian salami that I love...

I added your site to my favorites tonight. I could only spend about two hours reading. I had been referred to look at 'kinky' Irish stone carvings. This I did, but went on to look at the poetry. I found myself crying.

Having left a career in February 2003 as a Nursing Home Administrator, and known very well that the Catholic healthcare system who I worked for treated people much like your pics of maltreated animals, I cried.
I have been terribly depressed and lost.
Your words have spoken volumes to me about feelings I could not put into my words.

I will read more again. Thank you.

- Brigid Steele, September 2003



"Just to tell you that yesterday at a meeting of contemporary Tamil poets and scientists I read aloud an Albanian poem from your website.&nbsp &nbsp &nbsp Everyone was amazed that though some of us don't even know where Albania is on the world map, we could feel the same pulse throb here in a remote Indian town, writing in a language as old as Sanskrit, but unread, unknown, unsung... like the Albanians ?"
Gowri Ramnarayan, Tamil Nadu, South India.
more entries from the FORMER GUESTBOOK >