OUTCYdbER
l'étranger au delà de la toile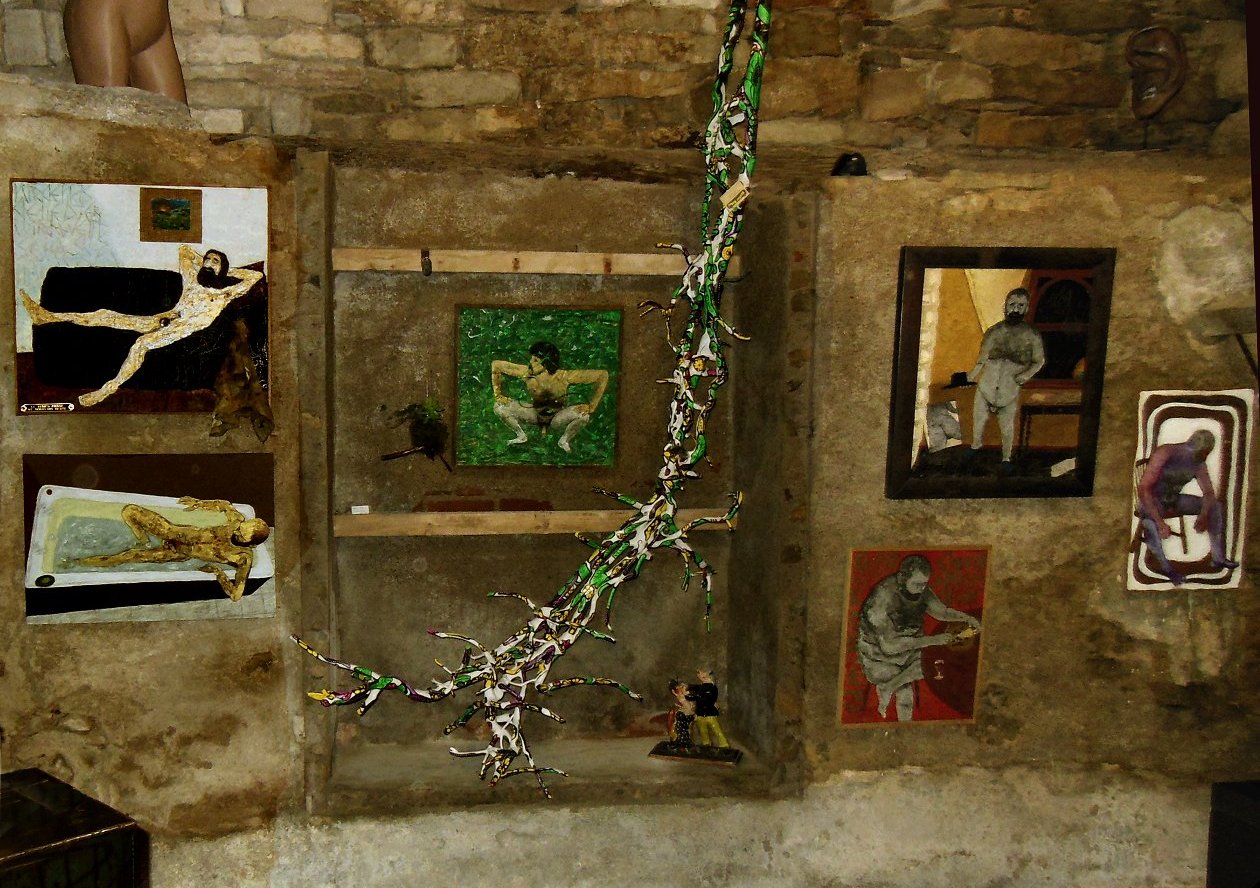 Part of exhibition at Caylus Arts gallery, September 2018.


Beyond the Pale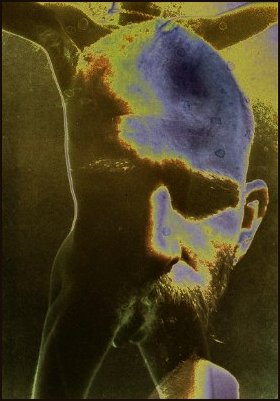 PHOTABOO
Anthony Weir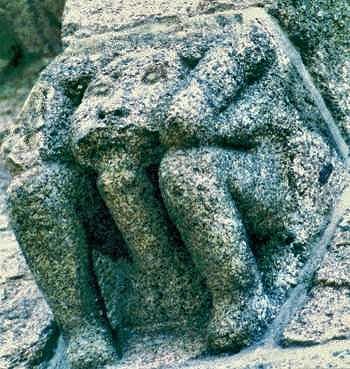 Corbel on the abbey church of St Pierre, Solignac (France)
click for more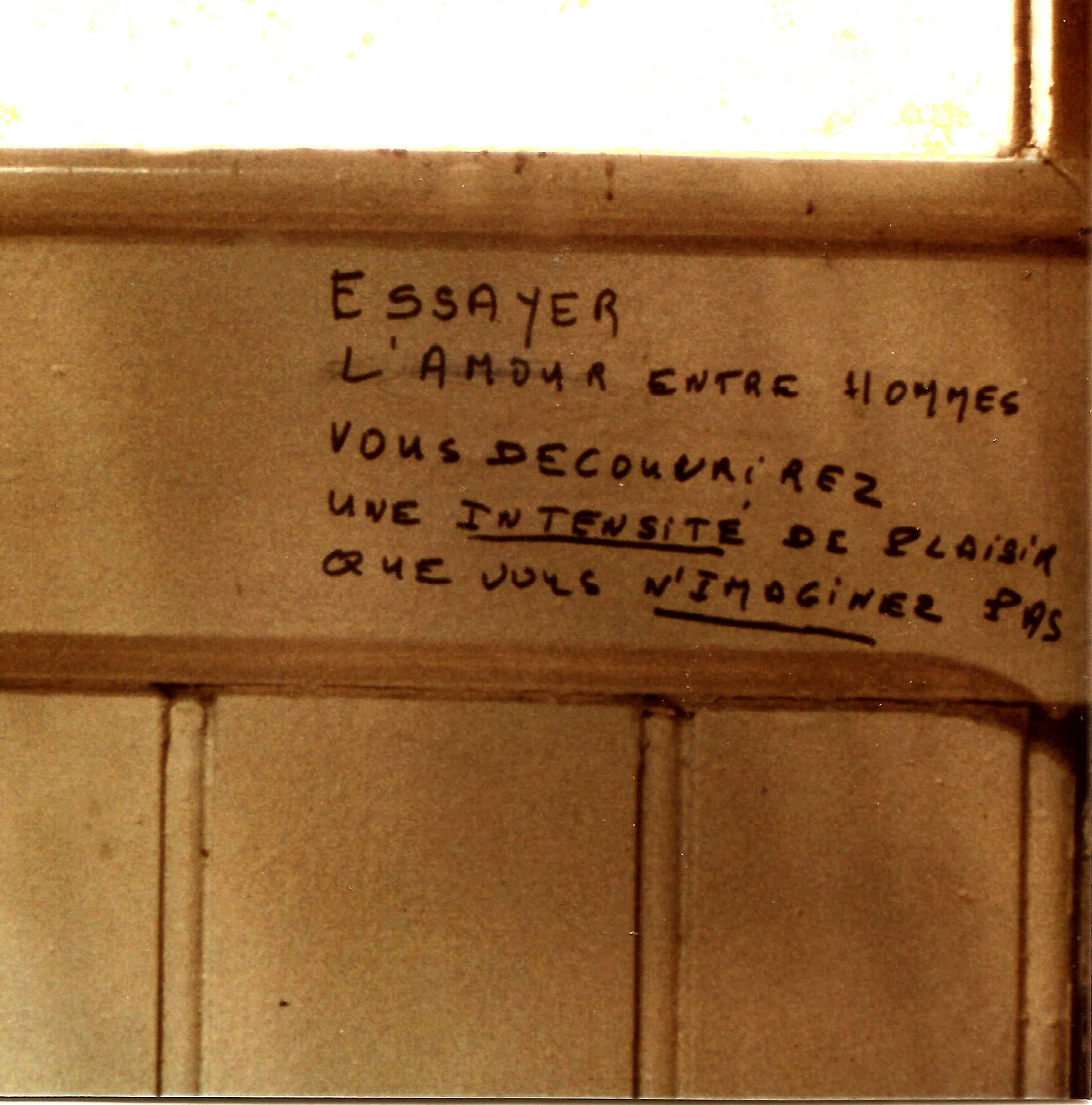 On a lavatory door in Solignac (France), 1981.
Unknown and urgent person in a public convenience stall, Library Street, Belfast 1984.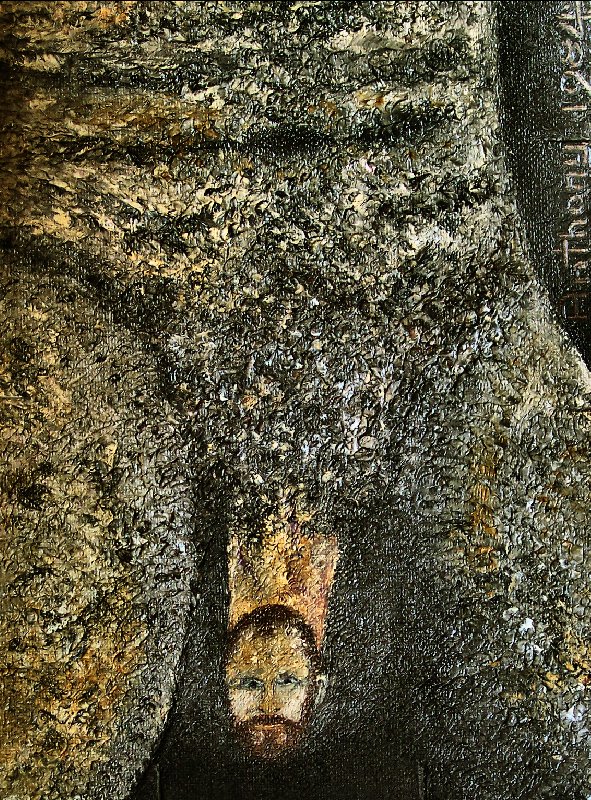 Very small self-portrait.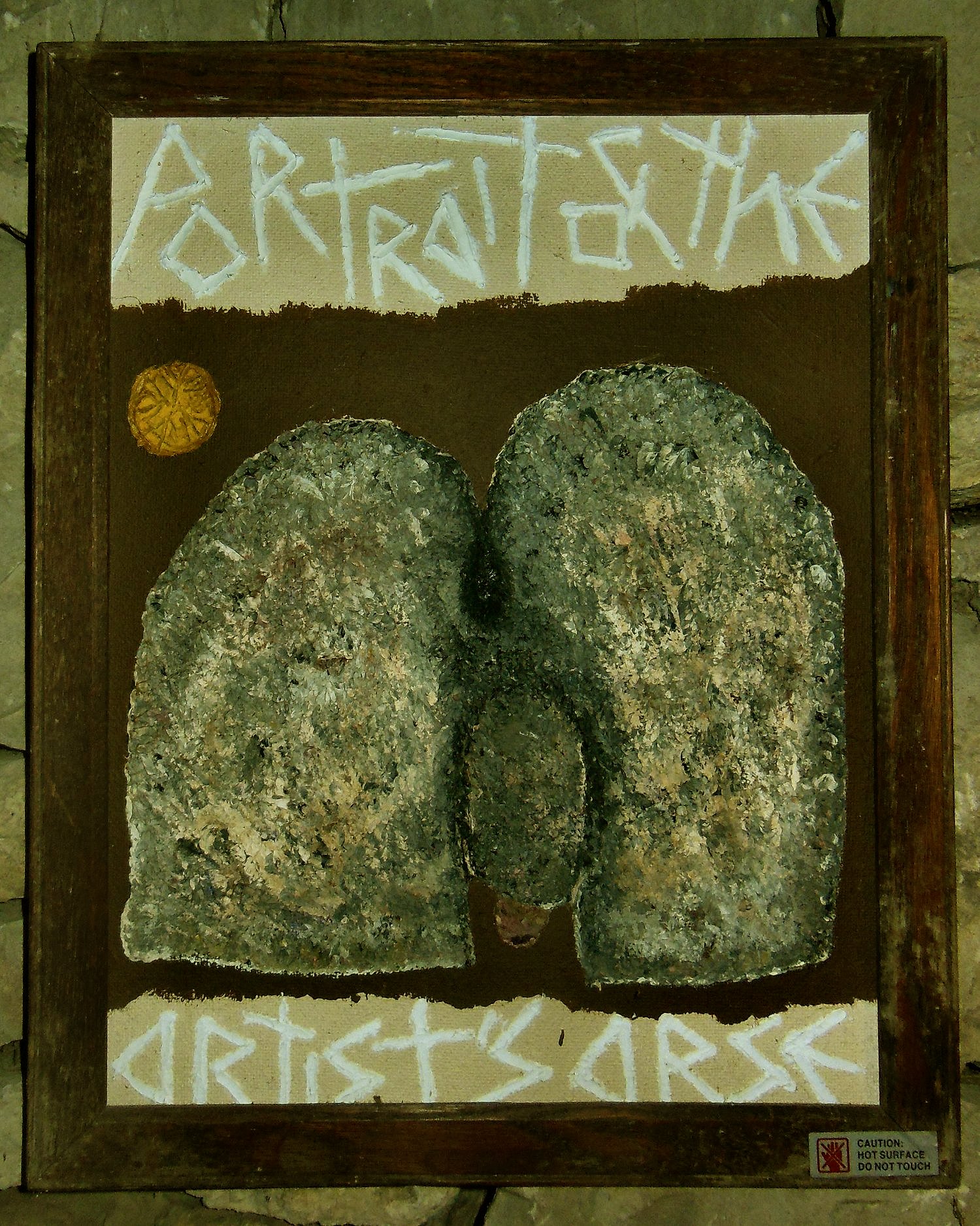 Self-portrait from below, 1990.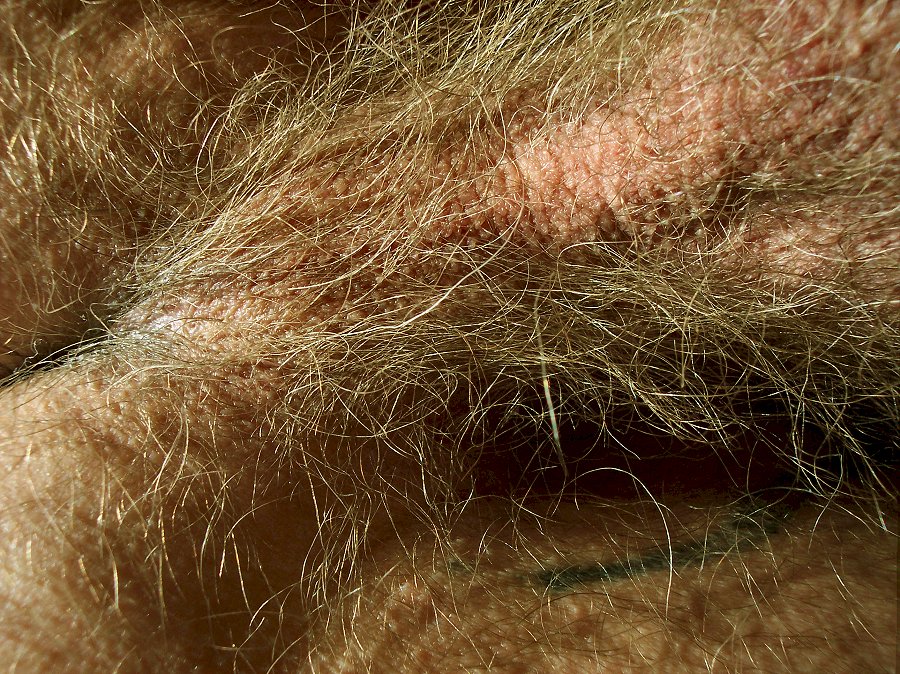 Perineal self-portrait.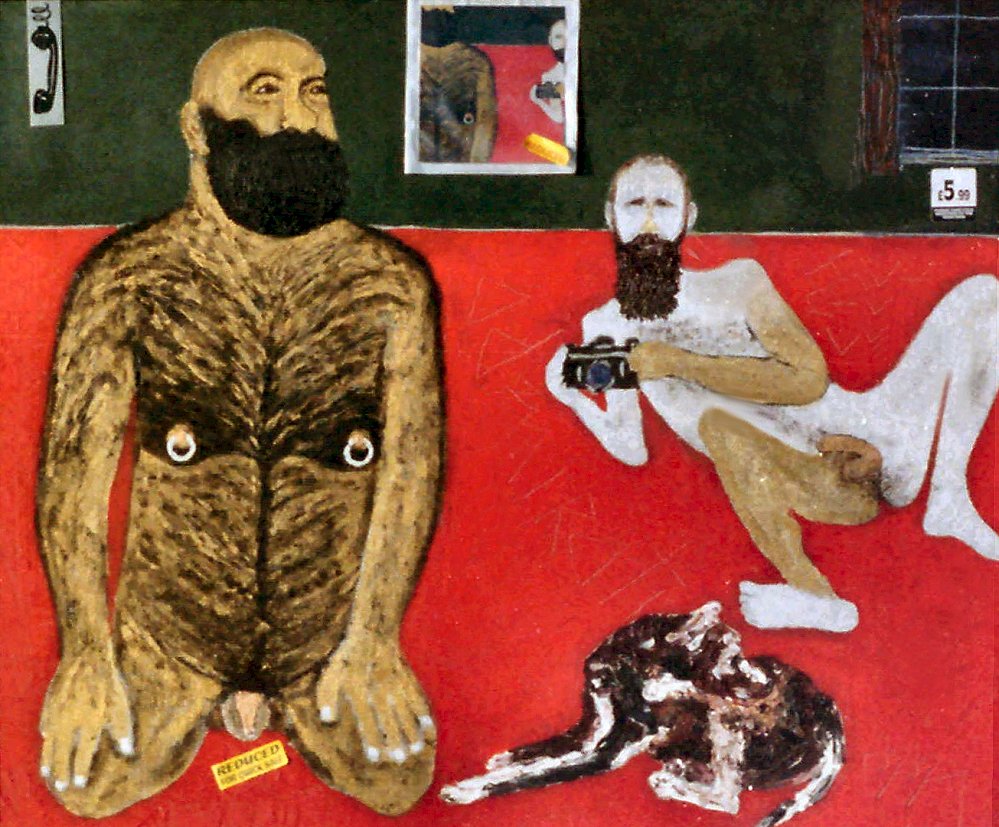 The Painter as Photographer, 1987.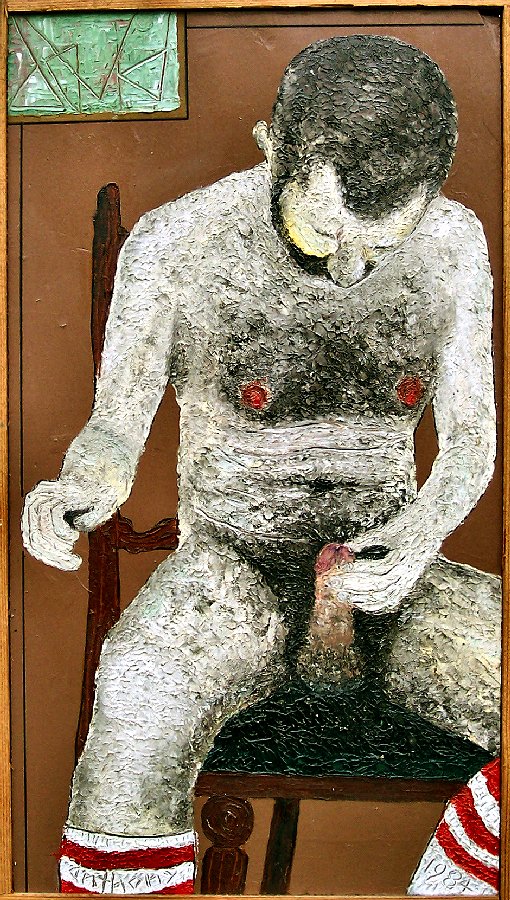 Portrait of a lover, 1985.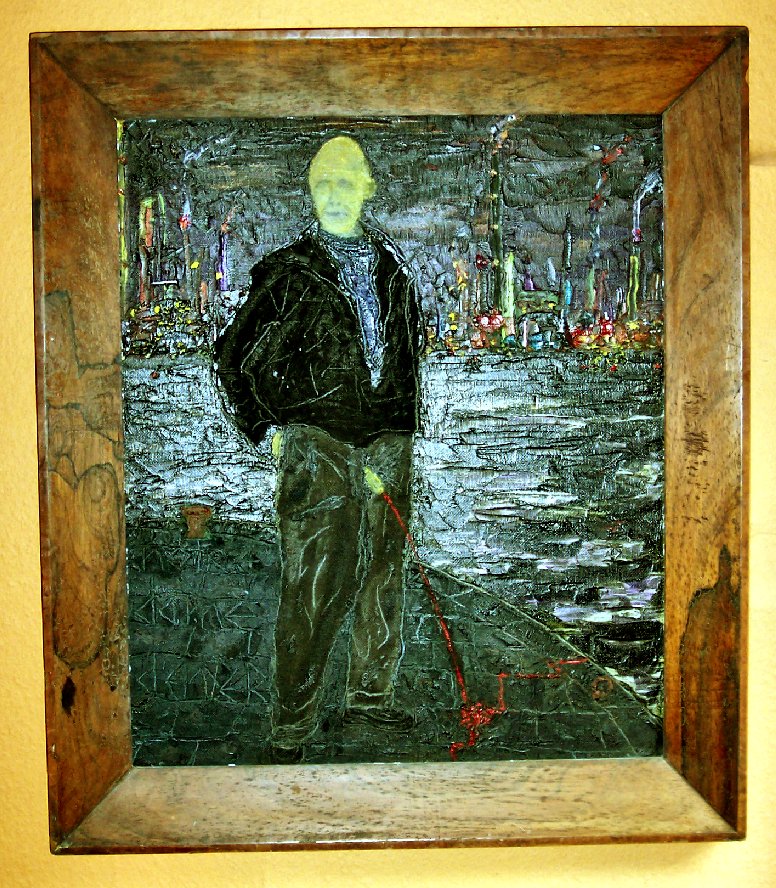 Portrait of Jean Genet, 1987.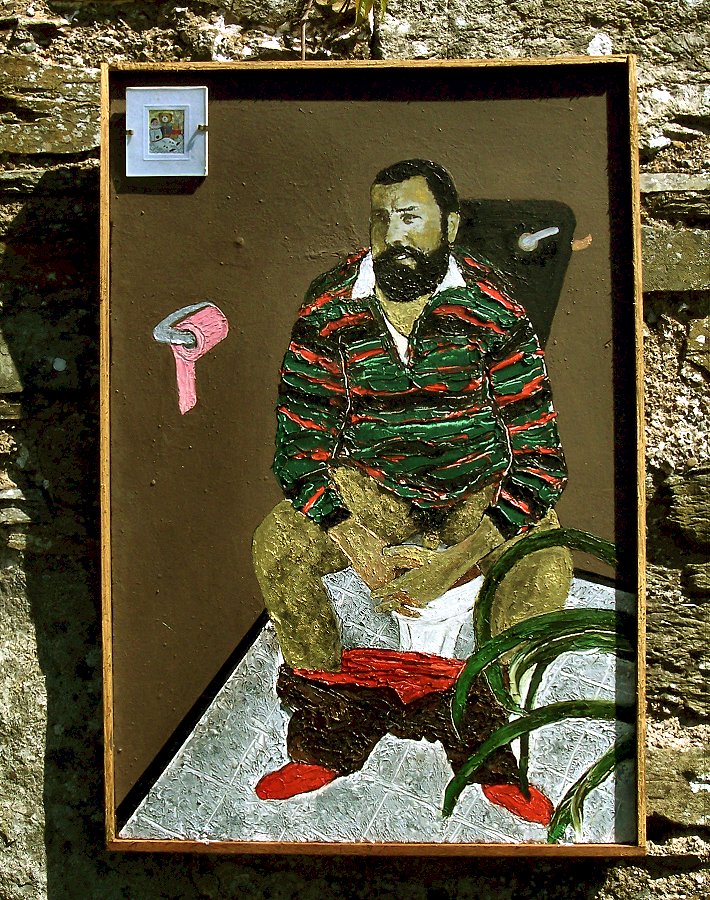 Portrait of a lover, 1990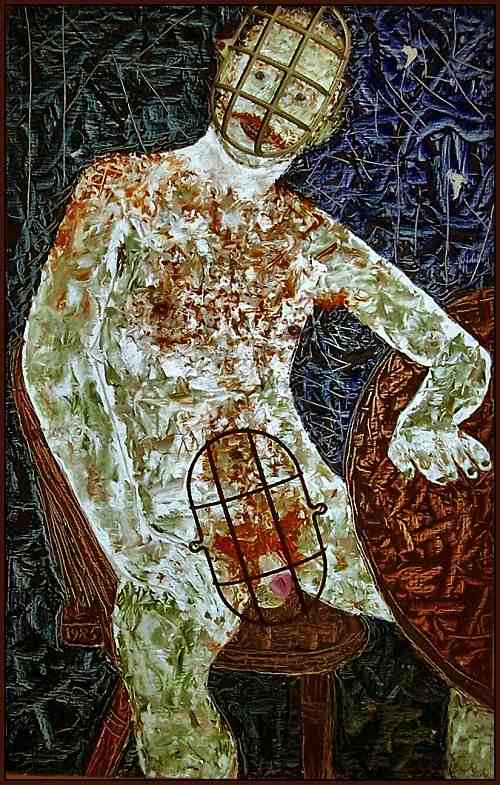 Portrait of William McKeown (a lover)), 1985.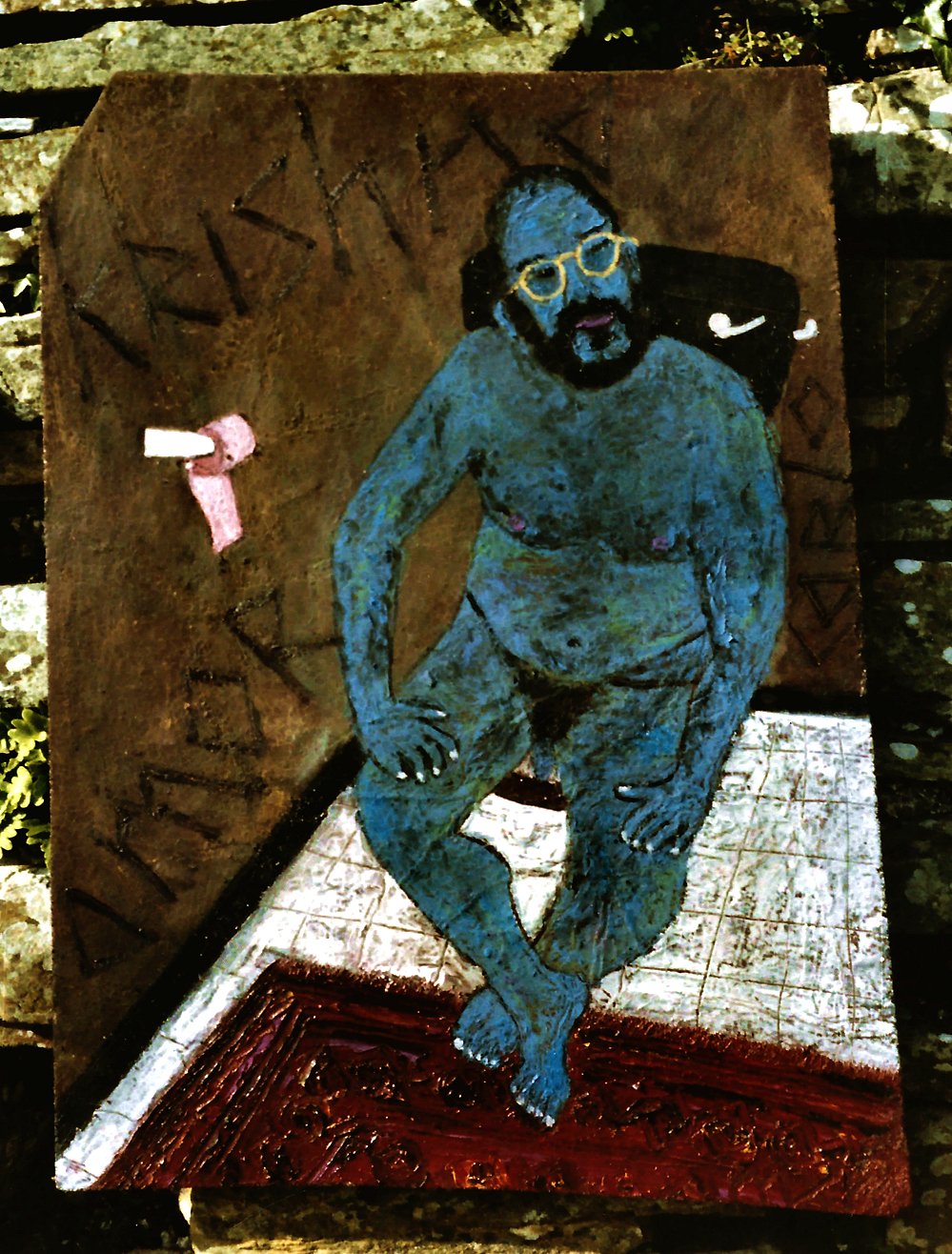 Two portraits of Carlo, a lover.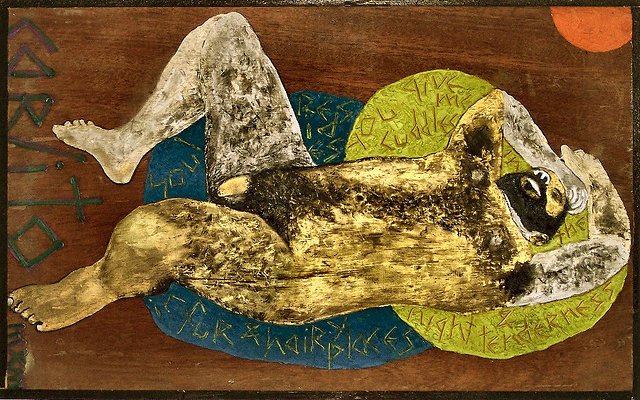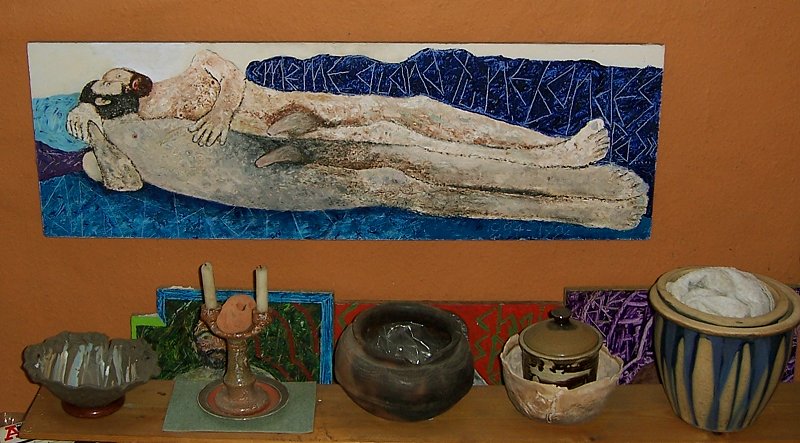 Two Pale Lovers, 1989 (self-portrait with Philip).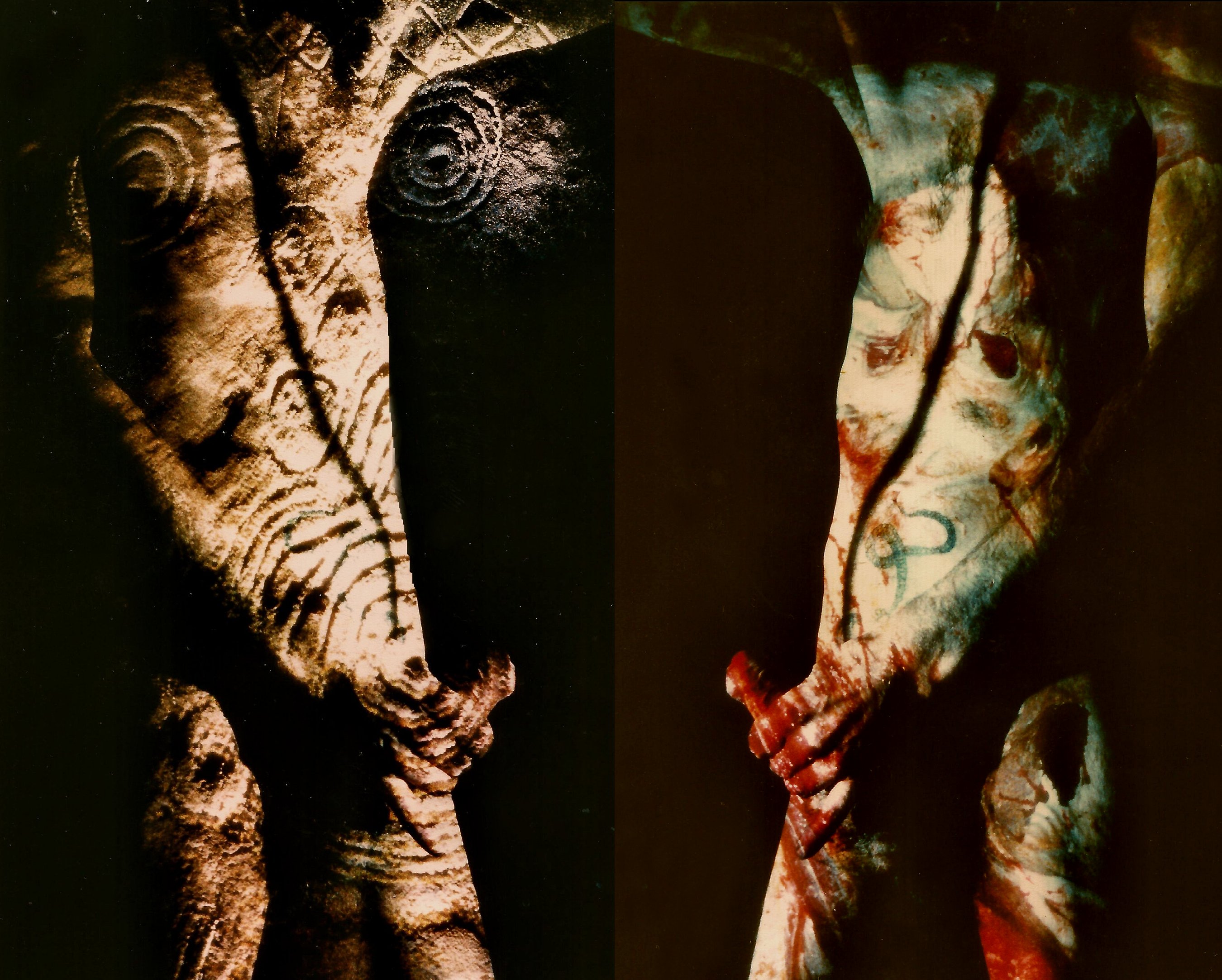 Two Men : Metamorphoto 2020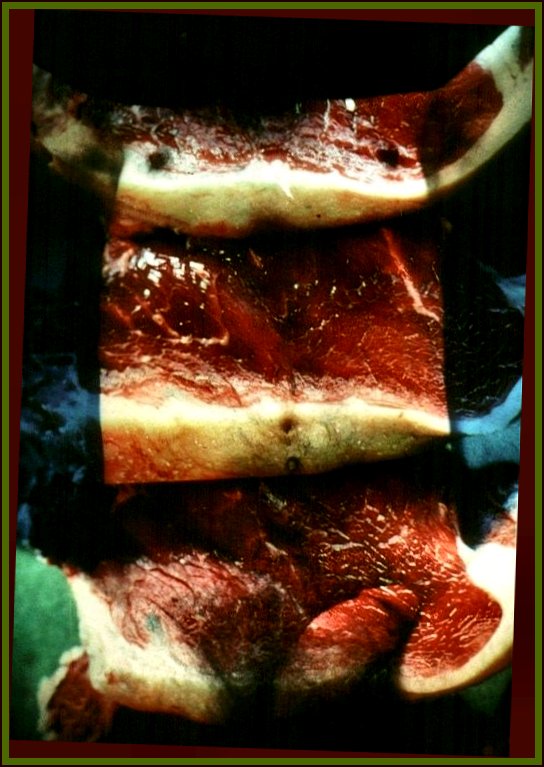 ManMeat, 1985.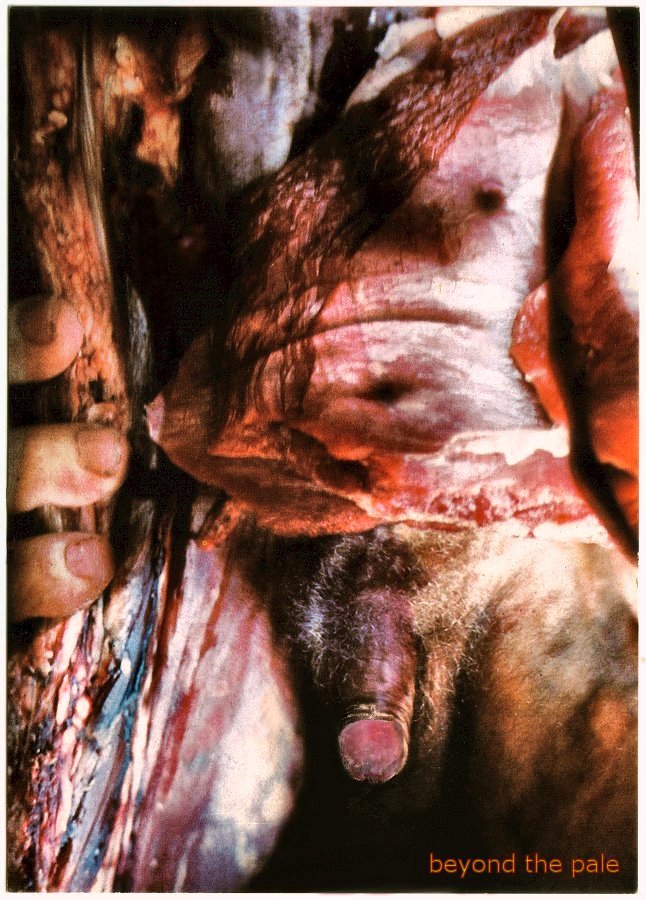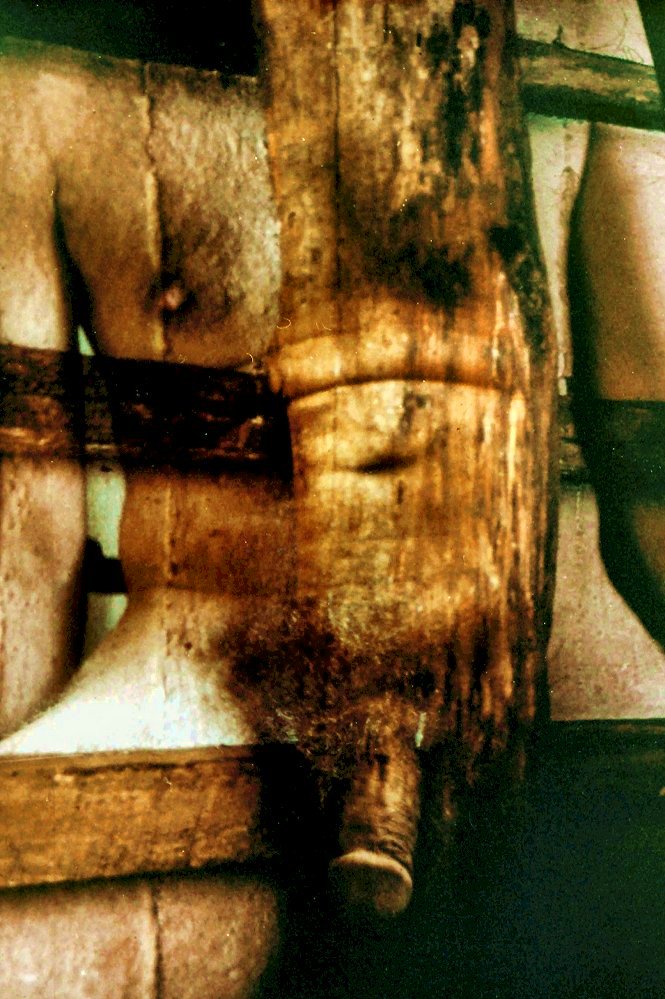 Beamish torso, 1985.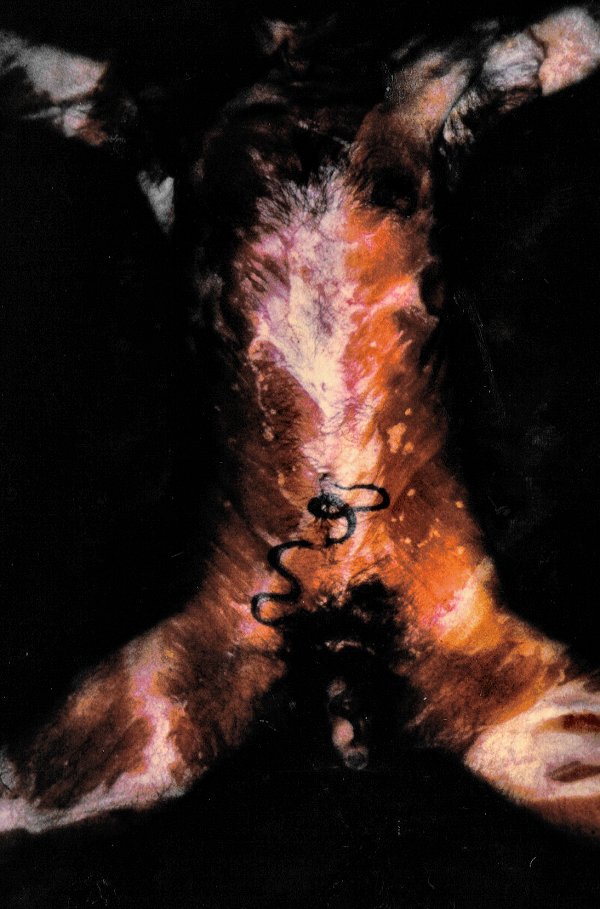 Self-torso/Carcass (Metamorphoto) 1986.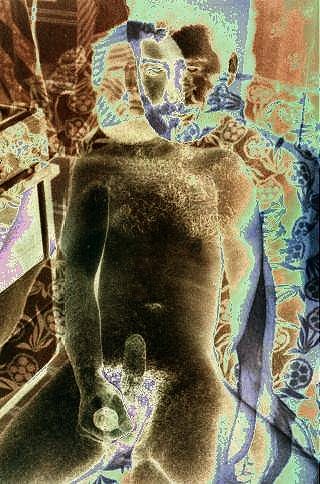 Portrait of a Florentine, 1988 (digitally pixellated 2010).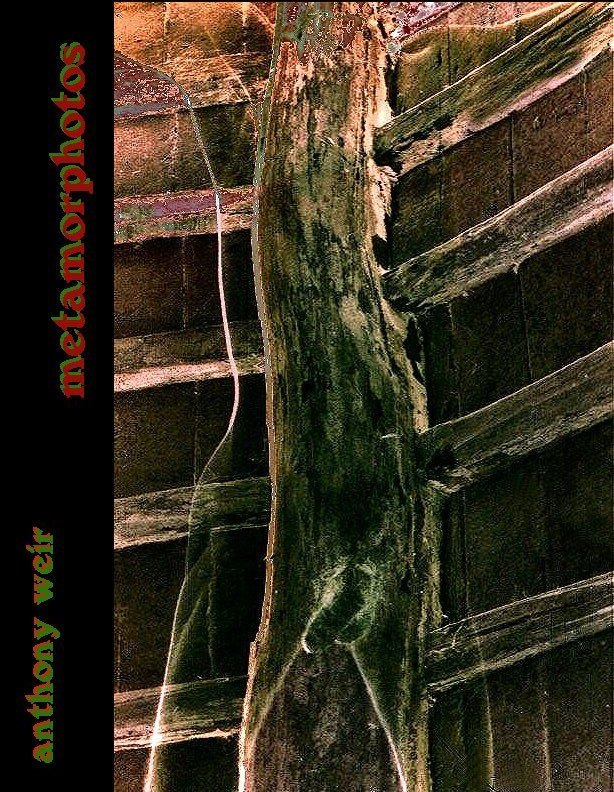 Self-portrait, 1986.

LINKS

SHORT (retro ?) AVANT-GARDE FILM
MADE IN THE EARLY 1960s
WITH AN 8 mm CLOCKWORK BOLEX CAMERA.
*

FIELD GUIDE AND GAZETTEER TO IRISH MEGALITHS

POEMS and provocative essays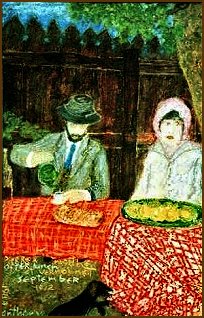 Anthony Weir : PAINTINGS * PEINTURES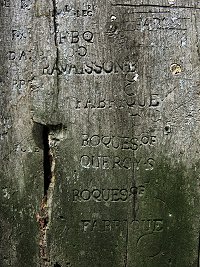 CAYLUS / CAILUTZ
a village in south-west France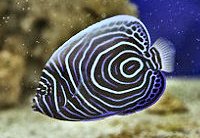 FEED THE FISH

QWEIR NOTIONS - DISSIDENT BLOG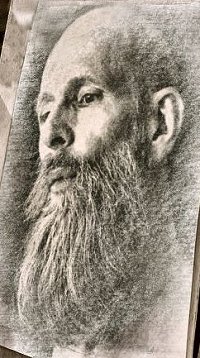 HAIRY HUMAN FACES IN ART AND LIFE
(tumblr)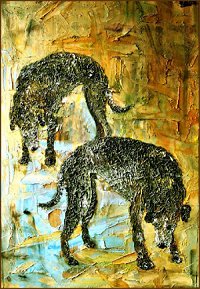 DOGS IN ART FROM PREHISTORIC TIMES
(tumblr)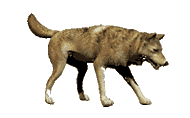 my poetry in simple blog form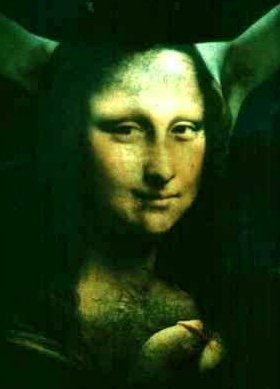 METAMORPHOTOS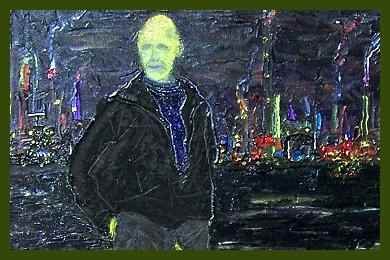 UN CHANT D'AMOUR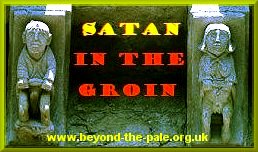 SINS OF THE FLESH IN MEDIÆVAL ART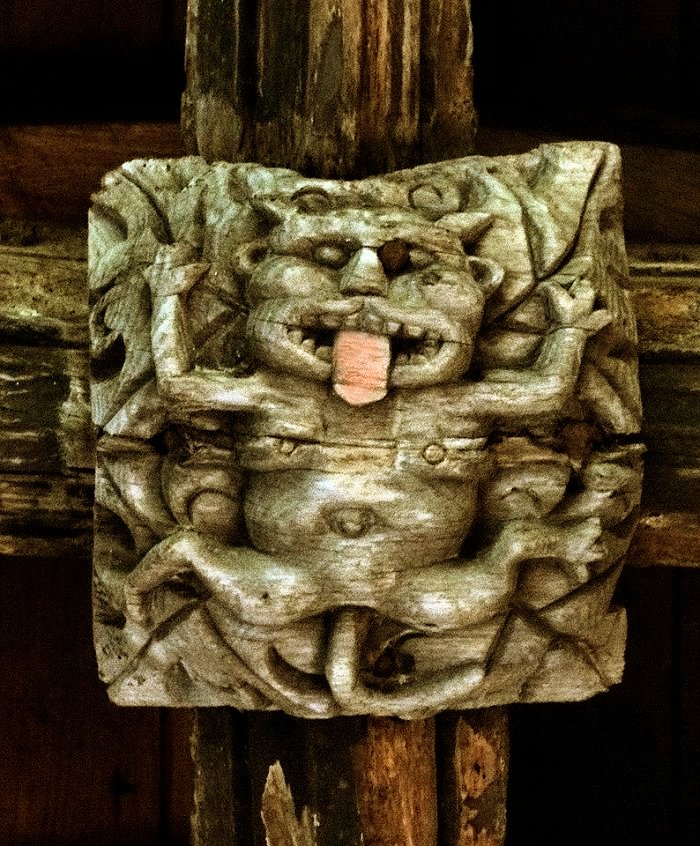 ALBANIAN POETRY

ALBANIAN DONKEYS

THE ZEN OF DISSIDENCE
ABSCAPES * BEARZART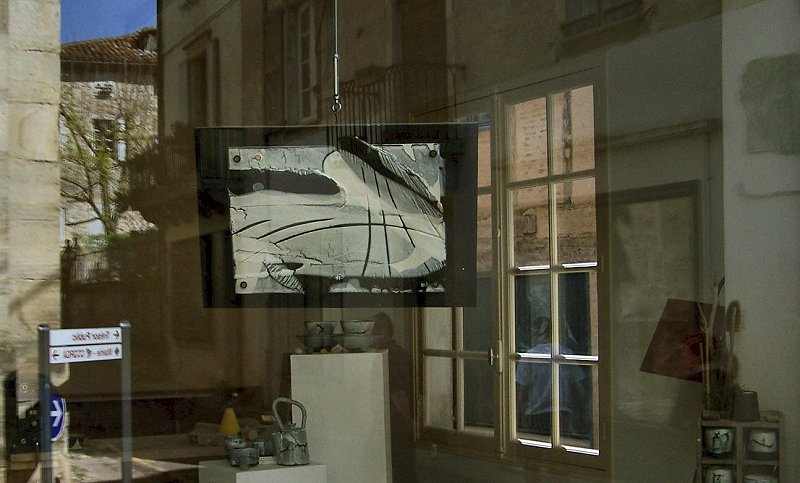 SHADOWS and REFLECTIONS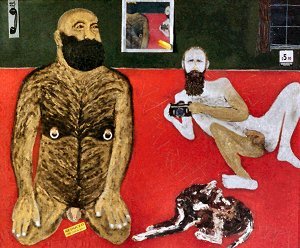 PORTRAITS BY and OF ANTHONY WEIR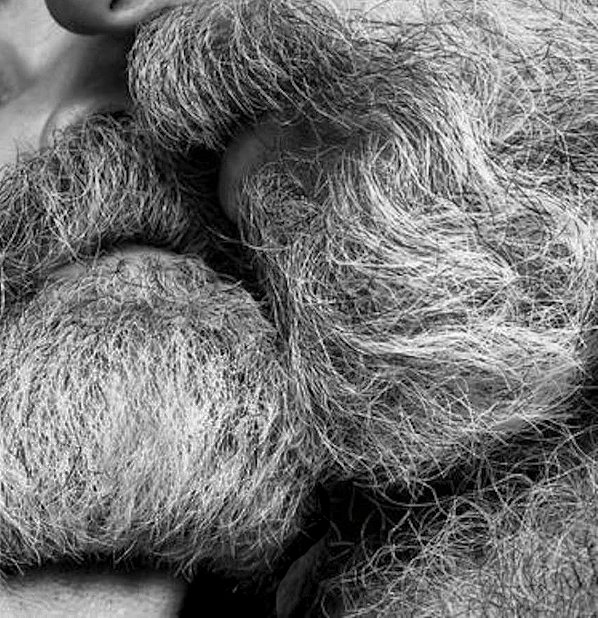 BEARDED MEN KISSING

a very special village in south-west France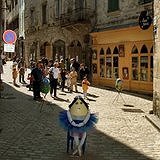 EGG-FESTIVAL, SAINT-ANTONIN-NOBLE-VAL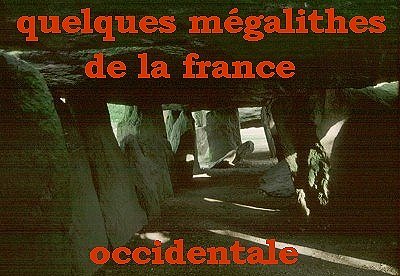 a selection of fine French megaliths - also in English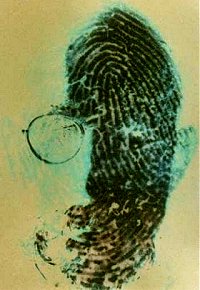 SHOPLIFTING FOR BEGINNERS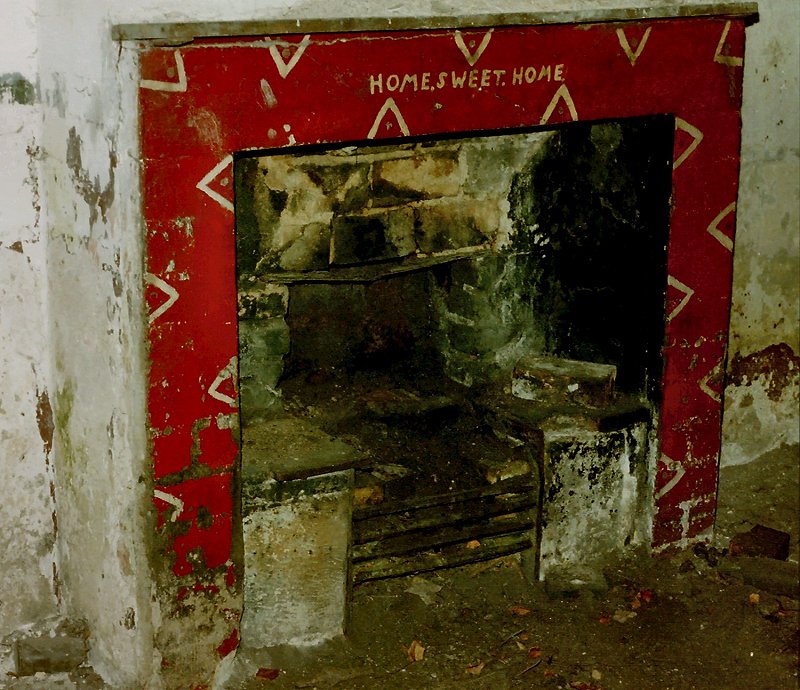 THE ABANDONED HEARTH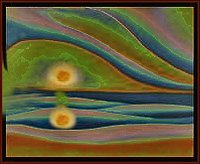 THREE MOVEMENTS OF MELTING ICE