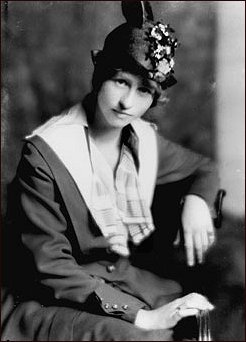 APOSTROPHE TO MAN

(On reflecting that the world
is ready to go to war again)
Detestable race, continue to expunge yourself, die out.
Breed faster, crowd, encroach, sing hymns, build
bombing airplanes;
Make speeches, unveil statues, issue bonds, parade;
Convert again into explosives the bewildered ammonia
and the distracted cellulose;
Convert again into putrescent matter drawing flies
The hopeful bodies of the young; exhort,
Pray, pull long faces, be earnest,
be all but overcome, be photographed;
Confer, perfect your formulæ, commercialize
Bacteria harmful to human tissue,
Put death on the market;
Breed, crowd, encroach,
expand, expunge yourself, die out,
Homo called sapiens.
If all mankind were to disappear, the world would regenerate back to the rich state of equilibrium that existed ten thousand years ago.
If insects were to vanish, the environment would collapse into chaos. E. O. Wilson

SONNETS
What lips my lips have kissed, and where, and why,
I have forgotten, and what arms have lain
Under my head till morning; but the rain
Is full of ghosts tonight, that tap and sigh
Upon the glass and listen for reply,
And in my heart there stirs a quiet pain
For unremembered lads that not again
Will turn to me at midnight with a cry.
Thus in winter stands the lonely tree,
Nor knows what birds have vanished one by one,
Yet knows its boughs more silent than before:
I cannot say what loves have come and gone,
I only know that summer sang in me
A little while, that in me sings no more.


I will put Chaos into fourteen lines
And keep him there; and let him thence escape
If he be lucky; let him twist, and ape
Flood, fire, and demon --- his adroit designs
Will strain to nothing in the strict confines
Of this sweet order, where, in pious rape,
I hold his essence and amorphous shape,
Till he with Order mingles and combines.
Past are the hours, the years of our duress,
His arrogance, our awful servitude:
I have him. He is nothing more nor less
Than something simple not yet understood;
I shall not even force him to confess;
Or answer. I will only make him good.


Time does not bring relief; you all have lied
Who told me time would ease me of my pain!
I miss him in the weeping of the rain;
I want him at the shrinking of the tide;
The old snows melt from every mountain-side,
And last year's leaves are smoke in every lane;
But last year's bitter loving must remain
Heaped on my heart, and my old thoughts abide.
There are a hundred places where I fear
To go - so with his memory they brim.
And entering with relief some quiet place
Where never fell his foot or shone his face
I say, 'There is no memory of him here!'
And so stand stricken, so remembering him.


We talk of taxes, and I call you friend;
Well, such you are,—but well enough we know
How thick about us root, how rankly grow
Those subtle weeds no man has need to tend,
That flourish through neglect, and soon must send
Perfume too sweet upon us and overthrow
Our steady senses; how such matters go
We are aware, and how such matters end.
Yet shall be told no meagre passion here;
With lovers such as we forevermore
Isolde drinks the draught, and Guinevere
Receives the Table's ruin through her door,
Francesca, with the loud surf at her ear,
Lets fall the colored book upon the floor.


If I should learn, in some quite casual way,
That you were gone, not to return again—
Read from the back-page of a paper, say,
Held by a neighbor in a subway train,
How at the corner of this avenue
And such a street (so are the papers filled)
A hurrying man—who happened to be you—
At noon to-day had happened to be killed,
I should not cry aloud—I could not cry
Aloud, or wring my hands in such a place—
I should but watch the station lights rush by
With a more careful interest on my face,
Or raise my eyes and read with greater care
Where to store furs and how to treat the hair.


BLUEBEARD

This door you might not open, and you did;
So enter now, and see for what slight thing
You are betrayed.... Here is no treasure hid,
No cauldron, no clear crystal mirroring
The sought-for truth, no heads of women slain
For greed like yours, no writhings of distress,
But only what you see.... Look yet again--
An empty room, cobwebbed and comfortless.
Yet this alone out of my life I kept
Unto myself, lest any know me quite;
And you did so profane me when you crept
Unto the threshold of this room to-night
That I must never more behold your face.
This now is yours. I seek another place.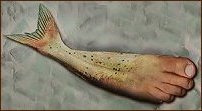 PORTRAIT BY A NEIGHBOR

Before she has her floor swept
Or her dishes done,
Any day you'll find her
A-sunning in the sun!
It's long after midnight
Her key's in the lock,
And you never see her chimney smoke
Till past ten o'clock!
She digs in her garden
With a shovel and a spoon,
She weeds her lazy lettuce
By the light of the moon,
She walks up the walk
Like a woman in a dream,
She forgets she borrowed butter
And pays you back in cream!
Her lawn looks like a meadow,
And if she mows the place
She leaves the clover standing
And the Queen Anne's lace!


SECOND FIG

Safe upon the solid rock the ugly houses stand:
Come and see my shining palace built upon the sand!

I KNOW A HUNDRED WAYS TO DIE

I know some poison I could drink
I've often thought I'd taste it -
But mother bought it for the sink
And drinking it would waste it.