new versions by Ōkami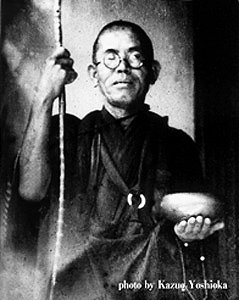 zen santoka haikai haiku zen santoka haikai haiku zen santoka haikai haiku
Santoka, Taneda (Taneda Shoichi) lived from 1882 until 1940, and his life hinged around the moment that he was rescued from the path of an oncoming train in a suicide attempt, and brought to a nearby Zen temple. He duly became a Zen monk and devoted his life to moneyless pilgrimage ("walking Zen") throughout Japan, existing in complete poverty and often in some squalor. Apart from a towel and the clothes he stood up in, virtually all he possessed was just one bowl: the traditional begging-bowl in which he received alms of food or perhaps money, and from which he ate and drank. Such a bowl would have been the most intimate friend and companion. Committed to Impermanence and Solitude, as his haiku indicate, he had a continuing, deep relationship with sakè, the rice wine of Japan.
It is noteworthy that the near-totalitarian régime of pre-war Japan tolerated a man who in the West would now be pumped with mind-numbing and body-deforming drugs at the very least. His haikai were greatly appreciated by the many lovers of poetry. Sent to grateful friends and acquaintances on postcards, they were never worked on or edited. He believed that they should spring freshly from the awareness of the moment.
They are nothing like the pretty pastiches, the smug pseudo-Zen observations, that pass for haiku in the West. Santoka's haiku are spiky, raw, Stoical. Some (printed here in italics) even criticise the militaristic government of the nineteen-thirties for its annexation of Manchuria and invasion of China prior to the Second World War.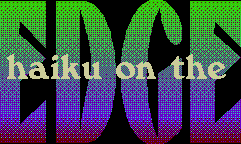 Unpleasant days:
days I don't walk, days without booze,
haikuless days.

Sakè for flesh, haiku for soul:
sakè is the haiku of the flesh
haiku is the sakè of the soul.

Walking on and on -
my only course.

So this is what
he calls his "tea grove" -
one miserable bush!

No water but that
trickling from
the farmer in the dry rice-field.

The thistles -
fresh and sparkling
after morning rain.

At the mountain-foot
many graves resting
in the warm sunlight.

This road straight -
and empty of company.

Going deeper
and still deeper
into green mountains.

The sunshine freshly
reflecting from
my freshly-shaven head.

Begging: I accept
the burning sun.

One pot is enough;
I wash the rice.

Shining brightly in the sunshine:
my little bowl of rice.

Within life and death
snow ceaselessly falls.

I have no home;
autumn gets bleaker.

Worn and torn daily
and falling in shreds:
my cloak for travelling.

The giant camphor-tree:
the dog and I
completely soaked.

Nice road
leading to a nice building:
a crematorium.

Rain in my eyes:
I can't read the signpost.

The sky at sunset -
a little alcohol would taste so good.

The long night:
made even longer
by a barking dog.

The louse I've caught
is warmer than I am!

Nonchalantly pissing
off the road
soaking the young weeds.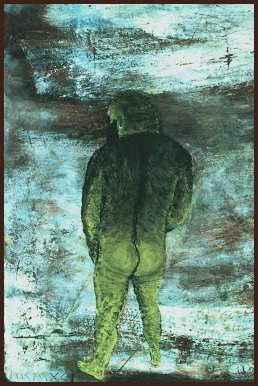 zen santoka haikai haiku
Winter rain clouds -
soldiers off to China
to be blown to bits.

Marching together
on the ground their feet
will never pound again.

Leaving hands and feet
behind in China:
Japanese soldiers come home.

Will the municipality
stage a banner day
for those brought back as bones ?
zen santoka haikai haiku zen santoka haikai haiku zen santoka haikai haiku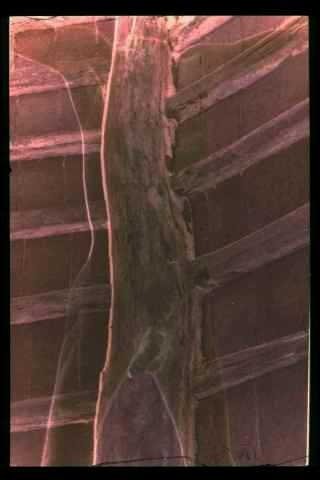 zen santoka haikai haiku zen santoka haikai haiku zen santoka haikai haiku

Baggage I can't throw off
so heavy front and back.

In the calm stillness
after the rainstorm:
flies.

Slowly but surely
I adopt the vices
of my dead father.

Sweat:
collecting
in my navel.

Today's lunch:
just water.

Breaking the dead branches
thinking of nothing.

Today again
no letters.
Only butterflies.

At last!
The mail's arrived.
Soon ripe fruit will fall.

The leaves fall.
From now on
water will taste better and better.

A little woozy,
leaves fall one by one.

My begging-bowl
accepts the falling leaves.

Hailstones also
drop into my begging-bowl.

If I sell my rags
and buy some alcohol -
will there still be loneliness ?

Twilight - the sound
of a sad letter
dropping into a postbox.

Goallessly
I walk amongst tombstones.

Slowly, slowly
falling apart:
my final autumn.

I've become a real beggar now:
one towel.

The few flies that remain
find me familiar.

Pissing blood -
how long will I be able
to carry on ?

Coughing, coughing -
and nobody to slap my back.

No money, no possessions,
no teeth -
all alone.

My heart's exhausted -
the mountains, the sea
are too beautiful.

Mountains I'll never see again
fade in the distance.

When I die:
weeds,
falling rain.

Some life remains:
I scratch my belly....

zen santoka haikai haiku zen santoka haikai haiku zen santoka haikai haiku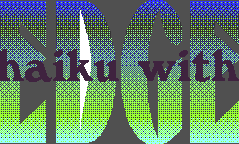 zen santoka haikai haiku zen santoka haikai haiku zen santoka haikai haiku

A COLLECTION OF HAIKU BY SANTŌKA
TRANSLATED AND INTRODUCED BY JOHN STEVENS
UNDER THE TITLE MOUNTAIN TASTING
IS PUBLISHED BY WEATHERHILL, NEW YORK AND TOKYO.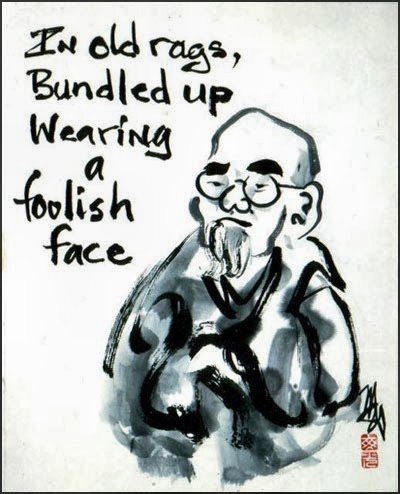 Here is a famous poem by a contemporary of Santōka,

Kaneko Mitsuharo (1895-1975)
(translated by Anthony Weir)

OPPOSITION
When I was young
I resisted school,
and now
I resist employment.
What I most hate
are property and hygiene.
There's nothing so inhuman
as law-abiding cleanliness.
Naturally, I contradict The Spirit of our Nation.
Duty and Social Function make me vomit.
I'm against all governments everywhere
and wave my smelly cock
at the cosy cartels of
Accepted Writers.
When I'm asked what my Purpose In Life is,
I answer: To oppose.
When I'm facing Eastwards
I go Westward.
I do up my coat and shoes the wrong way round.
I wear my trousers back to front,
and likewise ride a horse.
What everyone else hates I like.
My greatest hate of all is
consensus, unanimity, received opinion.
So I believe that to oppose
is the only splendid thing in life.
To oppose is REALLY to live.
To oppose is to connect deeply
with the spirit within.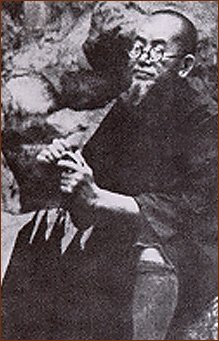 Contrary to widespread Occidental belief
most Japanese haikai are one-line creations.

Here are my versions of some of the one-liners
of the insurance-salesman-turned-indigent and poet
HŌSAI OZAKI (died 1926)
who, like Santōka Taneda,
was fond and died of the bottle.
They are followed by some of mine which were inspired by Hōsai.

Dead branches - good for breaking gently.
*
Looking for work I walk all over the town of people walking.
*
Flowers in different stages of blooming are all equally for sale.
*
The sky above the sunset on the sea hides nothing. No clouds.
*
The moon is a monk's only boon-booze-companion.
*
A crow, damp before sunrise, is aloft.
*
With my generous permission the frogs croak as I drift to sleep.
*
In a motionless copse just one leaf quivering with fear.
*
I ring a brass bell and retreat far from its reverberation.
*
A match won't light in the evening breeze, but we can talk.
*
Frost thaws. A crow shines and caws.
*
In a heart-warming fire I can see all my furniture.
*
A hoarding informs me that it's September.
*
I opened the laughing face of the window.
*
Only pine-needles. No need for the broom.
*
Discussing being and nothing among the windfalls.
*
Scolding her brood while pickling radishes.
*
A bouncing ball turns duskily invisible.
*
The same borrowed umbrella, the same wet road.
*
A forest track that ends 'nowhere' but is.
*
Moon in the midday sky is not a fraud.
*
With no receptacle I fully receive with both small hands.

Mothering Sunday. No forget-me-nots.
*
I wake up from a noontime nap; only tired shadows.
*
The black storm swept - or smeared - the sky blue.
*
Shipwreck. Only a boat can raise a boat.
*
Behind the grave is better than before.
*
Just above the sea the swollen moon like a great golden stoma.
*
A fig cracks a big smile. Voluptuous true love.
*
My shadow is even less lonely than I am.
*
A pebble in my sock, I think of oysters.
*
My pipe has gone out. Loneliness rarely arrives.
*
The summer acupuncturist pricks my conscience.
*
Long and transparent like a bottle he was fond and died of it.
*
Some nights the snoring sea seems to dream.
*
Red leaves on the ground. My foot-warmer awaits.
*
The wind is coughing in the windswept night.
*
Falling leaves refresh the blue of the sky.
*
Boats cuddle frantically in the winter squall.
*
Park in autumn. Abandoned swings. Naked boughs swaying.
*
Just above the dope-dealers the moon not only loiters - it hangs about.
*
Alone, not lonely, the last leaf.
*
Eternally-fading laughter from the tabloid girl lining the wardrobe.
*
When I see the new moon I am slightly joyful in my cold sliverness.
*
Slightly deaf, slightly lame, slightly sociable : I live quite slightly.
zen santoka haikai haiku zen santoka hosai ozaki haikai haiku zen santoka haikai haiku