DESTINY & DESTINATION
EIGHT POEMS
by
Suchoon Mo
Pueblo West, Colorado, USA

FLOWERS IN THE CEMETERY
(after Ko Un)

Flowers come
To the cemetery
Flowers die
In the cemetery
No memorials
For flowers
In the cemetery
Not even in the cemetery

SANTOKA'S SHADOW
two mantras

1. Into the mountain
He went
Never to return

Deep into the mountain
He went
Never to return

Deep into the green mountain
He went
Never to return

2. The road
To a crematorium

The empty road
To a crematorium

The nearby empty road
To a crematorium

FORTUNE COOKIES
in the night of winter blizzard
a man and woman sat
in silence
across a table
in a chinese restaurant
sharing the misfortune
of eating fortune cookies
together

CRUCIFIXION STORY
divine weather
naked under the sun
such a beautiful body
at the end of his tether
he wept and cried
why did you forsake me ?
why did you ?
why ?
they died together

SOPRANO IN THE SHOWER
She is singing
the water is warm
She is screaming
the water is cold
She is cursing
no water

I AM TOO STUPID
Please hear me
I am too stupid to make
sense out of nonsense
something out of nothing
meaning out of meaninglessness
Therefore I am making
nonsense out of sense
nothing out of something
meaninglessness out of meaning
I am a good man
who does not know
what a good man is.

ESCAPE
I met her
in the world of street lights
red and green
her blinking eyes
red lips
dark shoes
white legs
The moon was invisible
neon signs irrational
faces shapeless
sex wore perfume
libido made up
Thanatos lurked
lust smiled
with white teeth
Let us go
now
We fled
chased by nobody
followed by nothing.

DESTINY AND DESTINATION

1.
I have no inspiration
it has expired
I used to have a theory
about something
or something else
it drifted away
I have no need of enlightenment
or awakening
or nirvana
wisdom is a fraud
once spoken or understood
or practiced

2.
a stray dog
or a stray woman
or a stray shadow
may follow me
my destiny
has no destination
my destination
has no destiny

3.
time is not what
time is when
now is now
now is just now
one day passes one day per day
one second passes one second per second
one day is just one day
one second is just one second
time is not speed limit

4.
I am here and now
that does make no difference
I am not here and not now
that does make no sense
ultimate truth is not true
tomorrow and yesterday
they may dance together
until today is gone
or will never come

5.
I am indifferent
to comedy or tragedy
life is neither a drama nor an opera
I have no need of a stage

6.
I am real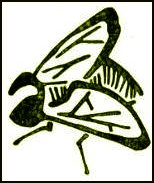 FOUR POEMS FROM
FROG MANTRA
A MIRACLE
when a dog runs backward
it is god
when a dog smiles
it is a miracle
when a dog runs backward smiling
you'd better start praying
or stop drinking

THE SOUND OF CIVILIZATION
the sound of two cats fucking
is the sound of our civilization
sadly this is my conclusion
it is sad because cats are not sad at all
the sound of one hand clapping
is the sound of our civilization
sadly this is my conclusion
it is sad because he lost his hand in the war

HE WENT TO HIS OWN FUNERAL
he woke up
dressed
brushed his teeth
drank a cup of coffee
and went to the church
it was his own funeral
I never saw him since
they must have buried him

SHUT UP!
upon the roof of a funeral home
a little bird sings
hey you
hey you
hey you you you
shut up!
a mortician says
to a corpse

A GENTLEMAN
of course
I am a gentleman
I remove my hat
before I bow to a lady
and I remove my false teeth
before I kiss her hand
if she screams
she is no lady

OPERA
such a great opera
Don José killed Carmen
many times
a soprano in a cold shower
is she singing
or screaming?
everyone is going to an opera
I am going to a funeral
everyone will be moved and touched
so shall I
everybody will be clapping hands
so shall I
you are allowed to yell
bravo!
in an opera house
because she died singing
but you are not allowed to yell
bravo!
in a funeral home
just because she died singing
when the soprano sings an aria
do not sing along
because
her voice will climb to the high C note
sooner or later
and you can only croak
like a frog
in this silent holy night
three drunkards sing
a song of silent holy night
in an empty theater
the stage is set
for a mute tragedy
of chorus singers
who are mute
on the stage


AFTER A POEM BY SUCHOON MO
by
Anthony Weir

ONE MAN AND HIS DOG
(for Suchoon Mo)
A man digs
and a dog.
The dog is burying a bone.
The man is digging his grave.
The dog is happy.
The man is not.
The dog is shot.