"The more conscious we are, the more mechanical we become."
– John Gray, in STRAW DOGS
"You have made your way from worm to man, and much in you is still worm.
Once you were apes, and even now man is more of an ape than any ape.
But he who is the wisest among you, he also is only a discord and hybrid of plant and ghost."
- Nietzsche, in Thus Spake Zarathustra
Because 'intelligence' is little more than self-flattery,
war is the only evolutionary means of limiting human overpopulation.
"School is ruining my life." – Sam Agar-Francis, aged 5.

_____________________________________
13b². LANGUAGE
makes liars
of us all.
3. TERROR
Happiness is
terrible
Happiness is
absence of desire
Fulfilment of desire is America
Desire is what the Mummy-Lords decree
Where is the child who is born free ?
5. WHAT
I know about beatitude
is that joy is surfing the void,
and love is the transcendence
of presence,
and happiness is just
the generosity of gratitude.
497². OUROBOROS WHISPERS
There aren't enough zeros.
¾. TAKE THIS APPLE
(FOOD FOR THOUGHT)
There is surely no religion
whose priests and elders refused themselves
privileged sexual, often secret
access to the shameful joys
so easily available from pre-pubescent
girls and boys.
COBRA
Eye to eye
Serpent and I
Utterly harmless
Loving each other
Both of us mystic
Born out of myth
Encircling
Sexual
Insinuating
Each of us pulled
Invisibly
And ineluctably
Until we die
Eye to eye
THE MEANING OF LIFE
It is enough
to picture blind conspiracy
of molecules – of stuff
and anti-stuff.
The revelation of the world
is wildness.

Hot steel on a heifer.
A nation is not a country
nor a people – but a brand.
Mystery
is history.
But dirt is always with us.
Poems are not even dirt.
CHOOSE A TITLE
11. ON WAKING UP
I never can get used
to constant resurrection.
Everyone else
seems to wake up dead.
I run the risk
of daily infection.
I wish they'd all join
a Cult of the Bed.

23.
Of the states of happiness
I'll mention one of three:
acceptance that you're as
happy as you'll ever be.
A COMMENT ON MONOTHEISTIC RELIGIONS OF SELF
Even if I had a soul,
why would I think it worth saving ?
Silence.
No mirrors.
347.
We are the only mammalian species
whose members
cannot size up each other
on sight or smell.
Is this intelligence ?
MIROIR-MOUROIR
Never
is where most
people live
in fatuous
endeavour.
Though I'm a
contemptuous
kind of
holy ghost,
I'm not so clever.
13. LOVE
is what we long for when we lack it
and stray or run from when we don't.
Hence the love-racket.

IN MEMORY OF FERNANDO PESSOA
A poet is not respected
without parade.
A poet is not even acknowledged
without performance.
It is difficult being a poet
when you respect words
and meaning, and not performance
and not parade;
and not publication,
because soon the world will end
in famine, war and stultification.

999.
The cleverest people
are those clever people who
can make the stupid
less stupid.
If there have ever been any...
for stupidity constantly
cleverly
re-invents itself.
MADE TO FEEL
If you haven't a house you're made to feel homeless
If you don't have employment you're told you are worthless
If you don't have friends you're made to feel lonely
If you haven't ambition you're told you are aimless
If you don't have children you're made to feel childless
If you don't have religion you're told you are faithless
If you haven't hypocrisy you'll know you're not human
33. SELF-PORTRAIT
I am not a person, but a place
of thistly thought. Like a disquiet
I write spiky silences beyond
the terrifying noise.
Life is just glue
between unmatching shards.
Grace is stone, fur, fruit, catastrophe.
Timid, perceptive, aslant, aloof, impetuous,
I find that only 'grass' and alcohol
make living seem a little less than fatuous.
LIVING BOOK-TRADE
The Human Library
has not recruited me as a living,
vegetarian, vasectomised,
trichophilous, cynophilous, atheist,
almost Irish,
poetical, dissident, misanthropic,
unhygienic Living Book with a beard,
a slim volume, never employed, or held
or beholden
who quietly cheered
when he heard that the hubristic,
crypto-totalitarian towers
of exploitation and greed and military-
industrial-economic-government terror
were blown up. I am, in fact,
unavailable for loan. I noticed that
the What Is ? page of the
The Living Library of Unreconstructed Life
was inelegantly-expressed,
and had more than one spelling error.

Ijo li moku e mi.
Mi wile pakala.
Pimeja li tawa insa mi kon.
Jan ala li ken sona e pilin ike mi.
Toki musi O, antesona laso!
Sina jan pona mi wan taso.
Telo pimeja ni li telo loje mi, li ale mi.
Tenpo ale la pimeja li lon.
A NEO-BEKTASHI POEM
inspired by Boris Poplavski and Omar Khayyám

Real saints reject immortality
Don't want blessedness
Ignore fear and desire
Starve sorrow and regret
Despise prizes and punishment
and Holy Writ
They know that we and all
are no more or less beautiful
than rats in a sewer
and as individually perfect
as shit.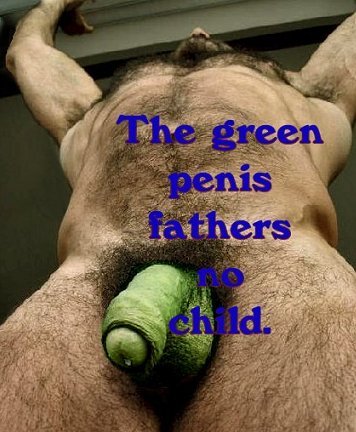 36. BECAUSE
we have language
as well as desire
sex makes liars of us all.

19. HYMN TO DIOGENES OF SINOPE
ON MY BIRTHDAY
Now I'm 66 and I have a travel-pass
and I don't do up my fly
and my trousers smell of piss
and family and riches and career
have passed me by
and I'm sipping cognac by the fire
in France, composing this
peacefully and happily
acknowledging that
Man is the cancer of the world
evolution turned to tumour –
mainly because he has an
undeveloped sense of humour.

55¼. BACK IN BED
When I called the Speaking Clock
I didn't get a shock
on hearing: 'TIME
IS MERELY PART OF YOU THAT'S DEAD'.

In memory of Clive James, Leoš Janácek and WB Yeats
The late sublime
requires a consciousness
ripened
not rotted
by corrosive time.

« Il est plus facile d'écrire un mauvais poème que d'en comprendre un bon. »
'It is easier to write a bad poem than to understand a good one.'
2. HOMELESS
God lived in a hotel
because he sent the architect
and builders of his mansion
down to Hell
before the foundations
were finished.
He died in his bed.
And everybody went on earning money.
Jesus said
friends are to respect
families to flee from.
The kindest cut
The kindest destiny:
vasectomy.
OVERCOMING CONSCIOUSNESS
Against Nietzsche's
injunction to become
what you are
must be set Rumi's
observation that
your life is not your own.
55¾. RUEFUL
Torturers get
very tired.
GAY PROTEST SONG
Hey X (Hey Y, Hey Z...) – Damn you!
You're like something I'd scrape from the sole of my shoe.
You...and your dribbly, knobbly dick...
your idea of 'sex' makes me laugh...and then sick.
You're just another failed masturbator.
You dribbled and left –
and I had great sex with myself a day later.

1309.
Those hackneyed lines about
diverging roads
and 'the one less traveled by'
make me sigh
and groan – for 'I
did it my way' and took
no road, no path,
but stood about
and sort of drifted
as a transcendental lout.
The art best cultivated
is the art of waiting
for the art of being still
or for the strength of clay
that can resist the potter's will.
0.12341.
All the world's Great Art
is merely décor for
degraded consciousness.
INSPIRED (?)
by
the Lithuanian poet
SIGITAS GEDA
Poems
or
quasi-
poems
that
have to be
read like
this are
like
banal
and ugly
and totemic
sky
scrapers
which blot out
the light
and kill
migrating
birds
with their
dazzle
and
turn those
inside into
zombies
and beckon
self-sacrificing
pilots
and their
victims
towards
a glorious
eternity
21. THE BIG
step to freedom
is to have no interest in what others think of you
or to cut off your feet.
Since we outbred
the Neanderthals
we're unhappy about
cannibals
and insatiable.
WE KNOW ONLY 2% OF LIFE, THE UNIVERSE AND EVERYTHING
The Gap Between the Worlds
is the universe
of unseen mirrors.
20. SOME HOPE II
Enlightenment is just an
extreme form of resignation.
From the oppression of optimism
comes the emptiness of democracy.
This planet
is an amazing
million-sided conversation
which you and I
are stifling
to a sigh.
666. MY REVENGE
against my unknown father
is the silence of my murdered sperm.

12345689
No frog ever wanted to be prince
nor any prince a frog.
It's such a very long time since
our brains were turned to fog.

7. THE ENCYCLOPÆDIA OF NOTHING

Work also is a drug
We will addict ourselves to anything
The workless
often sell their labour
and existence to the dealers
of heroin and crystal meth,
as billions are
employment-drugged
The less-perceptible dealers
are shopkeepers, teachers
(none are more suspect than those who teach)
social workers, poets...
terrorists of decency
beyond rational reach
behind tills and office-desks, computers,
X-ray machines and counters -
encyclopædias of emptiness
all with caves beneath their skin
which hold their first and their last vomiting,
the tragedies of Athens and every human sin,
the unconquerable violence
of nothing.
8. SOLITUDE IS A GREAT RESOURCE
Of all renunciations
the most difficult is grief
the most certain is life.

To some perverted people
Losing is Sin.
Winning
is childish.
The most childish
win.

Apart from dogs,
less than a handful of people that I've met
are better companions than my thoughts.
JUST ANOTHER RAPE ?
In waste-pain of ruin the lost jerk and squirm
and dissolve into nothing but ruin
and pain-waste of human connection
to world and to human...
The best of Man is his ruins.
Sperm doesn't care
whose cock it dribbles from.
Shelves in the food-halls
of terrible towers
are stacked with prices and corpses:
"Le bonheur est dans le prix."
As famine hobbles and crawls
I am the nothing around which spins
the vainglory which I despise.
What I experience as suffering
is just the knowledge that
(like the spat sperm which forced me into life)
I'm floating in the sea of suffering,
and my contempt is nothing
but a drop of slime
upon the infinitely deep and crumbling
well-shaft of time.
Those who believe in gods or a god and paradise
think they're not animals,
and freely force themselves to be
the zombies that the mummy-lords decree.
God knows:
wisdom is the opposite of love
(which is elaborate appropriation)
– and the instrument
most suitable for the operation
of writing poems
is a spade.
I saw God again
the other day
digging up bones
behind the slaughterhouse of right and wrong
in an old fur coat the colour of antique jade.

135. SOME HOPE I
I do not wish
to be more
than the whisper
of heart
before silence.
Death is the greatest gift to the living.
Non-penetrative 'sex'
is to the cruder kind of intimacy
as Dhrupad is to Opera.
26a
It often has been
(always will be said)
that buggery's an
'unnatural' enjoyment
– and so it is:
just as unnatural as
'paid employment'.
1. How wrong
that people
would rather be right
than be understanding.
13. AFTER ADORNO
Novels are anecdotal.
Poems get more trivial.
46. LINES TO SÉAMUS
A poem is a kind of rumour
that goes nowhere
unless you're famous.

333a.
The only human artefact
visible from outer space
is the Great Wall of China.
The forests have gone,
the seas are sick,
the earth is a ravaged vagina
crawling with walls.
Such pettiness, and such insanity!
Fences and barriers define humanity.
LIBERATION SQUARE
for Hauke Hückstadt
It might be called Liberation Square
the terrible, teeming concourse where
two cheerful girls with Down's Syndrome
and time-bombs strapped to them
were dumped at what is euphemistically
called Pets' Market
to kill as many people as they innocently might.
It might well have been
a pitiful release
a mercy beyond measure
for the poor
starved, degraded
cowering, cage-fouling,
panic-stricken animals
tormented in the gulags of our pleasure.
Education:
When the blind
instruct the deaf
and forbid the dumb
to sneeze
How futile
are the prophecies!
DAYS
My correspondent wrote:
"I hope your day is being good to you."
He is American, of course.
Days are often good to me.
But am I good to days ?
Check out the Day-Abuse Website
to read about how horrible people can also be
to nice, harmless, passing days
which just want to go by quietly
without too much noise, except
(what can they expect ?) around volcanoes
which they learned about at Day School
from the Ancient of Days
who had a Santa beard, and was an uncircumcised
collector of foreskins,
and lived on top of cloudy pillars.
He's dead now,
killed by Christians,
whom Jews might be justified in calling God-killers.
CHILDREN OF AFRICA
(a homage to Hans Magnus Enzensberger)
There is more variety in vegetables than in people
and I can eat them
without risk of prosecution,
courtroom mumbo-jumbo
and life-imprisonment.
There are 4,119 kinds of cultivated potato,
but people all seem the same,
unearthy.
Hyænas love tanks
or more particularly their dead crews.
Hyænas eat up their dinners
and don't think of the starving
children of Africa.
Only humans can be sinners.
SELF-PORTRAIT IN A WARDROBE
a rag
beneath an endless rail
of empty, clinking
coathangers
ALL BLOOD TASTES THE SAME
Men's armpits in their natural state
have a range of smells – fennel, ginger,
leather, horse, ripe date,
pipe-tobacco, damp logs – but their balls
all smell the same
though maybe not to dogs.

CHRISTMAS
The illusion of giving.
The squalor of selling.
HISTORY
To a greater
or a lesser
degree consists
of dead people's
panoply and pain.
All leaders
all desperate achievers
are insane.
OXYMORONIC
Poetry
Workshop
A MAN IN JAPAN
conducted his
symphony orchestra
without his
cancerous
windpipe
(or œsophagus),
and received
a standing ovation
which lasted 10 minutes.
Japan also has
an unknown number
perhaps a hundred
thousand hermits,
drop-outs, solitaries
who conduct their lives
minimally – all in their private
inner penitentiaries.
THE IMITATION OF DIOGENES
Avoiding breeders
meat-eaters
and hypocrites
that is to say
most people
my chief accomplishment
is to enjoy being alone
For this I am grateful
to plants
and dogs
and weather
and water
and stone

A WASHING POEM
The best thing about the Tuareg
is that they never wash their bodies.
I wash my hands at least three times a day
My face (briefly) twice;
My brain remains unwashed.
IN THE FOOTSTEPS OF CONFUCIUS ?
At 20 I wanted to be a Philosopher.
At 30 I wanted to be a Poet.
At 40 I explored a tiny corner of the Empire of the Senses.
At 50 I entered the Grottoes of Angst.
At 60 I rose up from the Depths of Despair,
despising, but not necessarily disliking, human beings.
At 70 I hope I will be rotting in the thicket
where I planted many trees and avoided using shears,
and which by then I hope will be impenetrable.
If I live to be 80 years old, alas! I will not have got the guts
happily to end my superfluity of years.
[This was written before I was 70. I have now passed 80.]
POETIC ESSAY
(after listening to William Trevor's
"Sacred Statues" on the radio.)
In Ancient Greece
men in their forties and older
had affectionate relationships
with teenagers – involving
genitals but probably not
arseholes. This, of course,
is perfectly natural where
it is not taboo.
In Ancient Greece
unwanted babies were put
in special places for the childless
to adopt or the wolves to eat.
Wolves are admirable animals
alleged to foster human infants,
especially twins.
Why cannot unwanted babies now
anywhere be brought or sent to a
recycling centre
for the childless and the lupine to adopt ?
'Because they might be used for sex'
(you may reply) – which is rather worse
than being devoured by hungry wolves.
But in a culture where babies
could be swapped and passed on,
and mature men could have inductive,
pagan-godfathering relationships with boys,
our bogeymen would not be child-buggerers,
but perhaps the heartless people
who, in fact and in effect,
keep the debilitated old alive in limbos
of dead comfort, confusion and neglect.
THE GAP BETWEEN THE WORLDS
is the great consciousness between
truth and fiction
sleeping and waking
singing and talking
art and science
imagination and insight
sex and gender
love and happiness
inspiration and expiration
death and glory
desires and terrors
the left brain and the right -
is the universe
of unseen mirrors.
789.
I dreamed I asked Diogenes
What is the most evil thing on earth ?
You mean, apart from
human sperm and Devil's Turds ?
he laughed.
My answer's obvious, ironic:
words.
WRITING HOME IN 2058
Nothing
to write home about.
WHEN I FEEL HAPPY
I feel I'm gently dying.
HAIKAI
White Chinese Dragon
in a snowy Chinese field.
Divine self-effacement.
*
Winter and summer
up their well-worked arses:
the haiku-writers.

Humans are horrible.
Humans are vile.
But they'll all be
gone in a while.