Dear Friend,

As I told you, I felt I had to take Meph. this week, hoping it would lift me from despond and torpor. It also had to be when I was alone. So today I got around to it.
Mid-afternoon, 16h30 (as it is written in France).
Took it (in delicious sour milk) and then spent over an hour editing new pictures for the prehistoric monuments website, which is ever (if slowly) improving. By the time I was finished, I was a bit woozy-oozy so I had a little smoke - about 4 inhalations of your September 2010 grass (due to my obsessive frugality, there is still some left - and I remember it to have been good even in my septuagenarian condition).
The usual/inevitable happened: an aphrodisiac surge. So I put on some nice flowy music - in this case one of my compilation CDs with Frisell, Pink Floyd at Cleveland in 1971 [probably their best performance of *One of these Days*, not least because they made the lift/elevator sounds with their instruments], Trio Joubran, and David Parsons. Then I turned on my Porn Input: a slideshow mostly of sperm-spouting dicks and to-me-erotic faces...mostly Harmless and Wholesome Images.

I also always have a glass of something to sip - in today's case, a very nice, dry white rum agricole from Martinique.
Sometimes, as today, I wrap my week-worn underpants around my head so that the cock-nest part is at my nose. I love my own smells: one third scrotum, one third ripe cock and one third piss. (Is this far-end-of-the-spectrum narcissism ? or just sensible sensuality on one's own ?) At any rate, it's nearly as good a mix as Horse - but easier to manage.
So I run my porn slideshow, of high quality pics collected from the Web, with which I'm so familiar that I have the strange feeling that I have actually touched these cocks and these people (which is why The Masses, constantly presented with images of Hitler and Stalin, actually felt that they knew them and even were related). I guess that heterosexuals also get this 'familiar' effect with their porn, too. Oh, we're getting into deep stuff here...
Today, though, my mind took a different course to usual - I started fantasising, not just about sucking on and/or squirting over the cocks and men in my slideshow, but about M.
I thought: I really shouldn't be doing this without offering inclusion to M., for him to accept or reject.
It has taken me longer than M, to realise that there is no possibility of either of us finding a nice little fuck-buddy like Gina is (basically) to you. It's totally bizarre: the first sexual interest of gay men is another man's cock. If you're not fascinated (or, for that matter, repelled) by cocks you're definitely not on the andro-erotic end of the spectrum, but comfortably into cunts and their wonders, secrets and revelations.
So you'd think that in our free and open society, men could just stand in the street with their cocks out, while both men and women (not to mention children and dogs) walk past appraisingly. They wouldn't have to stand more than five minutes before someone would find the cock attractive, or want sperm in his/her mouth/beard/hair. On the other side of the street would be the women offering teats and vaginas.
Today's pathetic, odious and hypocritical 'Normals' would be surprised at the takers.
But in fact, it is extremely difficult (especially for 'abnormals' like M.or me) to find other gay men in such a state of liberality, except, occasionally, and in the pre-HIV days) unlit orgy rooms where guys fucked and sucked and groped and tickled each other as in a huge gentle, friendly rugby scrum. Wonderful! one of the few Dionysiac or Priapic rites since about 500 AD, and a much better way of dealing with a natural fascination with other men's genitals than by cutting them off and collecting them or stuffing them down throats, which is a traditional - if exceptional - military perversion.
Now, gay men seem to be offering themselves like Ming vases at Christie's - with high 'reserve' prices. They make male prostitutes seem pretty wholesome, simple and rational.
Then the guy I actually find (after 5 years) in France, who ticks all the boxes for cuddliness, idiosyncracy, sweetness, sexiness and maturity, etc. turns out to have one foot in the grave, and almost certainly won't have the same holo-sensuality (or metasexuality) as I have.
ANYWAY...For the first time since at least the second millennium, I fantasised M. with me. And I realised that M and I, knowing each other so well, so intimately, should make another sexual/sensual effort. We each have hang-ups (like everyone, I guess - and certainly about each other) which have kept us apart, but we should devise some strategy for discharging our very low sex drives. (Once every 2-4 weeks for me, once every week to fortnight for M., I think.)
So I would take the initiative and simply have my normal self-sex ritual with cannabis and alcohol and groovy-woovy music - but with M.added. Having mentioned unlit orgy rooms above, which I found only 3-4 times at most, in Paris, I think I want M. to be invisible. Just standing behind me, working my balls and my lowest chakra as he does every morning we're under the same roof. An invisible sex-partner of course is very exciting. It could be a tiger - or or a Solomon Islander, or Johann Friedrich the Magnanimous, Elector of Saxony, or Seasick Steve - or Sigmund Freud, or
Such a scenario could be marvellous for each other, because though it is intimate, it is also distant and 'open-ended' so to speak (an exit always possible between two who know each other so well and are so honest and open with each other) - and a nice counterpoint to us being together face to face for meals and life under the same roof in Saint-Antonin. We could each pretend that someone else was involved, and each of us would know that the other might well be pretending some fantasy was there. This could be enormously liberating.
We would take it from there. In my increasingly-good (it comes with age, you know!) self-sex sessions, I press my lowest chakra against the top edge of a chair - and the cushioned typist's chair I just bought in Saint-Antonin, new for a tenth of its price, is just perfect for this. I could have both sensations: the gentle firm pressure of the upholstered chair pressing up behind my balls, and M. gently caressing them - or caressing my amazingly-sensitive nipples.
So what I fantasised was that I would go through with my usual wank procedure, which can take hours, but M. would be present, largely unseen, but very instrumental in the psycho-erotic process, not least because I like and respect him so much, for more or less the same reason that I liked and respected the guy we went to see last week in Lomagne, and have liked and respected the dogs in my life.
If ejaculation on my part did not occur, it would not matter. M. could of course be wanking, and even ejaculating, and we'd have to see if he would want to exit the session or not. He could of course do so at any time, because I am definitely not into sexual dominance except as a fun-rôle, preferably reversible.
In any case, the NEXT session would be dictated by M.'s desires, even if some of them corresponded with my own. On the computer-screen would be a slide show or web-page - or no computer-screen - of his choice, and he would do, or ask me to do, what he wanted, and I could be in the background or the foreground.
It is 20h20 and I am still under the influence of Mr Grass and Mr Meph. I have written this after a few really passionate volleys of self-sex, punctuated by Photoshopping one of my porn-pics (yes, really!) and dinner, which wasn't great because I wasn't quite up to cooking properly, one (if not both) hand(s) being occupied squeezing and massaging my genitals.
There are two things missing from my self-sex scenario. The first is: kissing. I tried once kissing myself in the mirror as a psychological experiment. It didn't freak me out, but it wasn't satisfactory - maybe because of the coldness of the glass. And (of course) I just adore kissing a nice hair-fringed mouth. But life is a series of compromises, adjustments - and, when it comes down to it, just micro-currents jumping synapses.
The other thing missing is a pair of balls and a perineum to sniff and nuzzle and lick. On the other hand, I have the photos as eye-candy and the underpants to sniff... On the whole, I have found self-sex to be much more satisfactory than most of the sexual/sensual experiences I have had with men - with significant but fugitive exceptions.
Strange how my balls and my nipples are far and away more demanding than my cock! yet my cock is probably more sensitive (e.g. to Alan Rowland's incredibly gentle tongue; and tepid water drizzling from a shower). Even more strange how my bottom chakra in the perineum seems to fire all the chakras - because I start thinking Intellectual Thoughts 'under the influence' and writing them down. Some of them turn out to be crap, but others are genuine insights.
This letter is being sent to you and M. at the same time, since I think he would prefer the 'distance' this allows him to have by being referred to in the Third Person. We have to move gently and totally consensually. I think, since we got on so well in the past three weeks - due to M.'s emotional intelligence - he might be ready to enact or at least discuss my plan. But, of course, if he isn't and/or doesn't want to, I won't mention the subject again.
I certainly have excellent sex on my own, involving my feet and my scalp and a lot of places in between. I can't say whether M.'s wank-sessions are satisfactory...but there is the possibility that if we merged them we might get the kind of satisfaction that I associate with my heterosexual love-making fifty years ago - and which I think is rare between most men whether they indulge in penetration or not. (Do I sound confused ?)
Oh that there were cocks in the street to kiss and suck, and that, perhaps on the other side, there were vaginas to worship with lips and tongue ! We'd have a damned sight healthier society, with nicer, more open, more humorous, accepting and giving, honest people.
While writing this I got cruised on badoo.com by a gorgeous piece of rough trade aged 20 - who just wanted money sent to him "for the train journey" ! Sounds a bit desperate and sad to me. I pointed out that he would need two train tickets - the second one away from here. I told him I could order a ticket online but he would have to provide an address to receive it by post. The wrinkled, scurf-skinned and senile Lone Wolf is not THAT gullible!
It has been a fun evening on my own with Caligula the Computer alias Lola the Laptop - and now I'm supping stewed plums. I had the last of my Italian 'strawberry' grapes from above the door, and the first of my apples from the orchard earlier in the day. My diet is almost entirely fruit and vegetables, even though I had two scrotum-liftingly delicious, baked-in-my-own-oven croissants this morning.
I will kiss a nice cock anytime - but now the thought of eating meat makes me feel sick.
Pissing is delicious after I have smoked nice grass! Possibly better than ejaculation - especially after I have had several cerebral orgasms.

NEXT DAY

The desired (and previously-experienced) uplift from Mr Meph was not forthcoming, so I wasn't in good form, and a bit 'out of it'. But in the evening I took another two lungfuls of the powerful September 2010 crop, and went straight into another self-sex-session, complete with the odorous underpants but with absinthe rather than whiskey, and Indian Dhrupad (Gundecha Brothers) as accompaniment. This shorter session ended in splendid soupy squirts via several brain-orgasms. After which I felt much better, and had a good dinner followed by bed for 3 hours, after which I got up to water the plants, then retired for another ten hours.
I remember the saintly and nearly-martyred Cynthia Payne saying that men needed 'milking' at least once a week to keep them pleasant (or tolerable). For men like me, with low sexual drive and now seventy - possibly getting senile in my old age - that could be extended to once every three or four weeks.
In the post yesterday I received a request from my hateful private school to buy a book of stories about it written by 'Old Boys' (i.e. smug shit-heads hoping to be mistaken for 'the cream of society', rich and thick) from its beginnings in the mists of time at the end of the nineteenth century to the present day.
It was an insipid, mind-numbing establishment of militarist tendency and inferior pedagogy, where bullying was rarely fatal, and in any case mostly the pleasure of some of the teachers rather than the boys. I doubt if any of the Tales from the Tower will be about exciting mutual-masturbation sessions deep in the rhododendrons, or about anyone being held down on the ground while a future Irish Rugby luminary pissed in his mouth, as happened to me. Of course, in England, homeland of violence and institutionalised aggression, bullying was/is much worse than that (Protestant) Northern Irish mildness of the nineteen-fifties. I hope that the situation was not worse in St Malachy's (Christian Brothers) College, where my next-door neighbour's only child went daily in the opposite direction to mine.
I have no problem drinking (my own) piss - especially (as I used to) after a few glasses of Crémant de Loire (or, I wish, the Krug that I used to be able to shoplift) to wash down Psilocybe semilanceata. I would certainly drink a lover's piss similarly enhanced, warm and direct from the source, or, chilled, from a champage flûte.
I particularly remember another member of the First XV who had a huge cock, which he used to press against me when the physics class was crowded round an 'experiment'. He displayed it in all its improbable glory amongst the rhododendrons, beside the lake, beneath the trees. It must surely have been a hindrance to him in later years, hanging half-way to his knees.
When I think of that school, who extracted money from my ever-hopeful mother but gave her nothing in return but heartache and regret, I think of the Universal Fascist Hymn: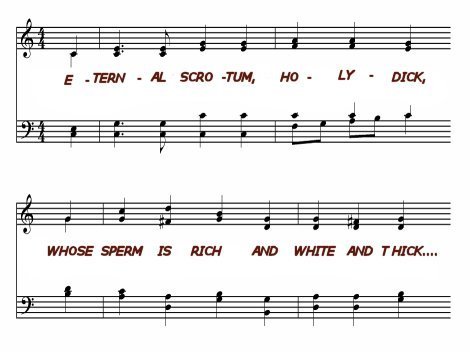 Upon which note I will end this epistle to one who cares for old people.

SOME MONTHS LATER
One January evening, M. and I invited a friend to dinner. She brought a bottle of wine and a joint. So we managed, after eating, to get M. to inhale a couple of puffs. I had 3 or 4.
What ensued (after our guest left) was not the above scenario, but an hour of kissing, licking, hugging, etc.: the metasex which I like so much, and which he can more or less deal with, given that he has a problem with responding to erotic sensuality. It was very beautiful, but maybe a one-off...
TEN YEARS LATER
I HAVE ABSOLUTELY NO RECOLLECTION OF THIS. I even had to look up 'meph' on Google, and found that it is 'mephedrone'. I have forgotten most of my life, especially the good bits.