THREE &nbsp &nbsp REMARKABLE &nbsp &nbsp EROTIC &nbsp (to some)
MINIATURES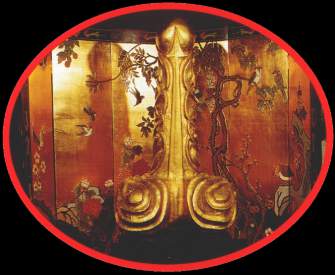 Most erotic miniatures are from Kashmir,
like this one,
and are designed to be arousing.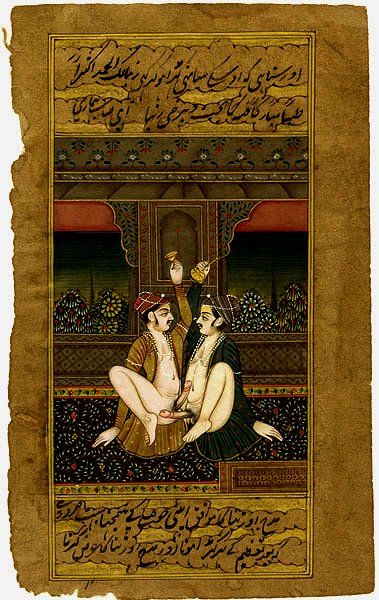 detail: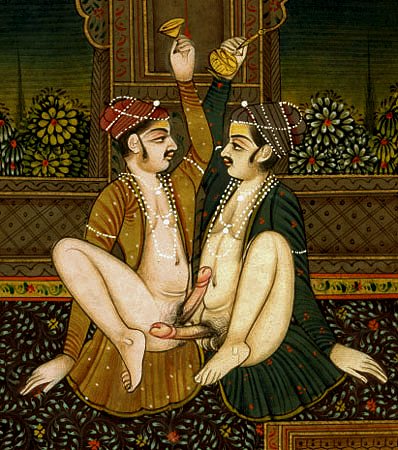 But the remarkable miniature below, which is probably Iranian,
from Shiraz or Isfahan, seems to be more descriptive or illustrative than pornographic.
I have scanned it from a clipping from a 1970s German art magazine.
I know nothing else about it.
Personally, I dislike penetrative sex,
for only non-penetrative sensuality (as in the first miniature)
can be spiritual .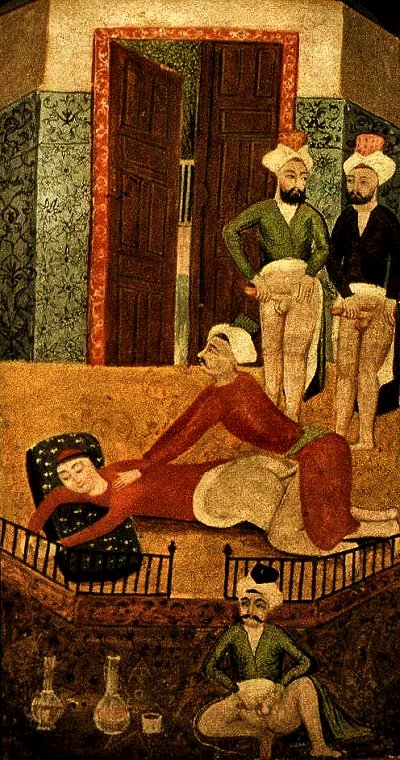 And here is another one in a similar genre,
showing gentlemen of more oriental mien.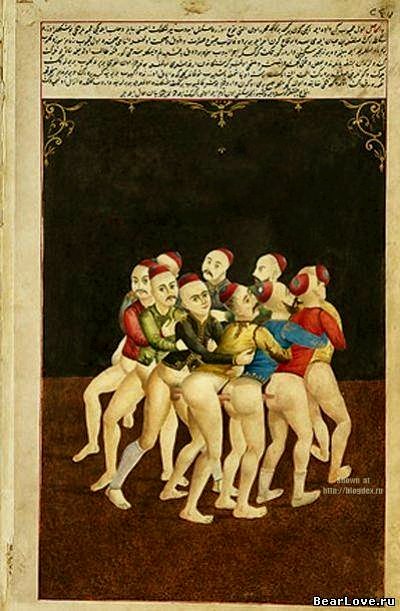 ---

This page, together with
DURK,
a handsomely-illustrated rustic pornographic story,
is available as an e-page.
Click here to download.
The zip-file is 1 megabyte in size.
a piece of bestial persian porn >