THREE POEMS FROM THE BROCHURE OF DISASSOCIATEDNESS
1. JUST ANOTHER RAPE

I am nobody.
As the lightning flashed
the city showed itself as greasy ruins,
and lush landscape was revealed
as desert mask.
I am the restaurant that closed for lunch.
I am the tedious
foreword to an unwritten
and unpublishable book.
As bombs explode
I am not even the most minor item
in the most odious newspaper,
not even the most minor character
in the cheapest work of fiction.
As bombs explode and people weep
and politicians pretend to grieve,
and the prices of insurance
rise, I mumble forth my benediction:
The best of Man is his ruins.
In pain-waste of ruin the lost jerk and squirm
and dissolve into nothing but ruin
and pain-waste of human connection
to world and to human...
Sperm doesn't care
whose cock it dribbles from.
Shelves in the food-halls
of terrible towers
are stacked with prices and corpses:
"Le bonheur est dans le prix."
As famine hobbles and crawls
I am the nothing around which spins
the vainglory which I despise.
What I experience as suffering
is just the knowledge that
(like the spat sperm which forced me into life)
I'm floating in the sea of suffering,
and my contempt is nothing
but a drop of slime
upon the infinitely deep and crumbling
well-shaft of time.
2. HOMO NEQUAM FRUGI
translated from the English by the author
When I was young my main
ambition was to be wise.
Now I realise
that wisdom resides in understanding
the worthlessness of wisdom.
O to live the unexamined life of stone or tree!
Those who believe in gods or a god and paradise
think they're not animals,
and freely force themselves to be
the zombies that the mummy-lords decree.
Pity our intelligence, our demon-bride
which has evolved just enough to wreck
and slaughter everything that we evolved from
- but not enough to bless or even tolerate the planet.
The nearest that we get to rationality is suicide.

God knows:
wisdom is the opposite of love
(which is elaborate appropriation)
- and the instrument
most suitable for the operation
of writing poems
is a spade.
I saw God again
the other day
behind the slaughterhouse of right and wrong
in an old fur coat the colour of jade
digging up bones.
Either all life is sacred or none is:
any betweenthought
is mere theology
the opposite of wisdom.
I spoke to a turd
another day.
No reply.
That turd was smart
rejected art.
The paradox of truth
is that the invention of the concept
makes false all that is human.
The nearest that we get to rationality is suicide.
To be fatherless
is a privilege.
To live alone
is not to be disappointed
by people
but to be less disappointed
by oneself,
to be beyond affinitive election.
O, the solipsistic maze of introspection!
Little that man creates
is not contemptible.
Time is the absence of bliss.
"Who will save me from Existence ?"
Only myself, denying the monotony
of unwished-for echo and abyss.
Tout lasse, tout casse, tout passe - Pascal
3. CODA
for Suchoon Mo
Great is Death
We are his
urgent breath
his eager pus
Thinking
we're in the thick of life
we do not see him
blinking
in the thin of us.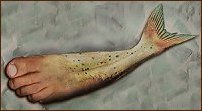 EPISTOLARY POEM
to Suchoon Mo
All beasts are perfect. We
are failed animals.
The more we talk of human dignity
the more contemptible we are -
and angels are infantasy.
Yours ever creeping
beneath normality,
NUK TAE /ANTHONY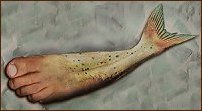 HERO
The body:
limp as a discarded condom
avoided by all except perverts
shrouded by ripped veils of rain
rags of old sunlight
dirty bandages of darkness
which was once faster than light
but is now shot to hell.
In paradise
all is not well.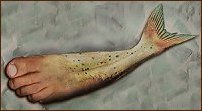 SAVAGE TRANSPARENCE
One poem shows another up
for him or her who's lost both gullibility
and guilt, and may be conscious
much too conscious of too much...
feeling the futility
of trying to express the feelings of futility
best expressed in music such
as Beethoven's late quartets.
Though poems take up less room
and cost far less to buy than paintings,
poetry's as pointless as a journey into space.
And mind is a subtle variety of shit.
O Buddha of ice, O Buddha of dung,
The Buddha of blood congeals on my tongue...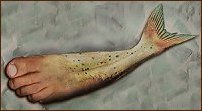 AFTER A POEM ENTITLED "SLAVE BOY"
by Yusuf ibn Harun al-Ramadi (died 1022 CE)
They shaved his head
to make him unattractive,
for his beauty made them
mean.
They kicked out the night.
They abandoned him to dawn.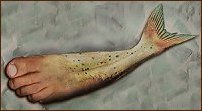 THE EXTINCTION CLUB
Optimists are either
cynical or brain-dead.
And life isn't holy.
Holy's a book
that the religious read
- and wrote - those who made
and make life unholy by
their rules of hypocrisy
and their unholy god.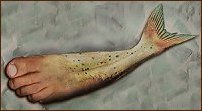 "OUTRAGE"

The phrases innocent civilians
and sanctity of human life
were not much mentioned in London,
Paris, Lisbon or Madrid
during the 400 years
of global Christian terrorism
(latterly called colonialism)
which included the buying, beating, maiming,
starving, burning, rape, castration and infecting of
innocent civilians,
ordinary unChristian Africans:
the Holocaust of 15 million slaves
on whom our bullying, unstoppable
Enlightenment was built.
Where then, and where now
are the monuments
to the admission of our guilt ?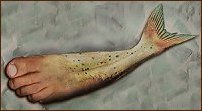 APOLOGIA
ON READING A WEB-PAGE OF POEMS BY PHILIP LARKIN
Hardest of all is to write when you've something to say:
meaning takes over the words and tramples on play
of assonance, rhythm and ambiguity -
I wish I hadn't anything to say.
My greatest love is a dead dog (last of three),
my best friend grieves with and shares his food with me: sadness
is what we share - we are linked grief, grief is our greenness,
it is surely not - or not just - slovenly ?
Yet life still brings expectancy,
as culture with defining power
saddles us with false desire.
I have frequently turned back
because I lack
the guts to get out:
vasectomy was just a let-out.
And life is a toad
and toads to some are beautiful.
Life is a load
and loads can be plums as well as earth.
We, mostly hypocritical,
have only fabricated worth.
I am a shiver up the spine of God
a blackhead on the mask of Man
knowing like a blister what is wrong
and knowing that I never can
more than guess at what is right.
For most this must be miserable darkness.
For me it is miserable light.
I am a shiver up the spine of God
waging my little bleak Jihad
against conformity, religion, progress, the insanity
of optimism and the myth of the superiority,
of the 'humanity' of Man.
Mostly we are merely hypocritical.
Little that we do is not contemptible.
I only do what my blind heart can.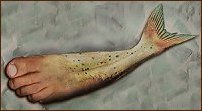 HAS THE WORLD BECOME TOO KNOWABLE ?
There are people who have been so reduced
they chewed their shoes:
they were the rich ones who at one time could afford
the better shops
and ignored the gaudy piles of plastic flip-flops.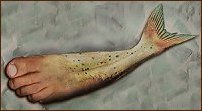 MEEK AND MUCK ARE DIFFERENT FORMS OF THE SAME WORD
after Suchoon Mo
If someone argues to win
break wind
If someone accuses you
cry like a child
If you are taken to court
piss in your pants
and talk to both God and Satan
The meek shall inherit the earth
But first: the mad
Let us try to be less human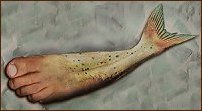 FROM THE UNDERBELLY OF THE ÜBERMENSCH
Beauty is not truth, nor truth beauty -
for human truths are rarely beautiful.
Beauty connects what is phenomenal
with what is numinous, epiphenomenal.
The ayatollahs of the work-ethic
have subverted truth, corrupted beauty,
turned altruism into sleaze,
have placed us all beyond the Pale
of evolution and revelation:
Hell is where there are more people than trees.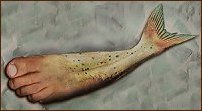 WHEN ALL THE WORDS HAVE STRUTTED PAST
THERE'S JUST THE TRAMPLED TRUTH
Desire is the destruction of the world.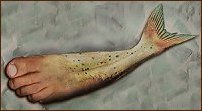 FAITH IS THE SOFTWARE OF HYPOCRISY
"There's a Bible in the drawer - don't be afraid."
Religions are the measuring-spoons
of our cruel credulity.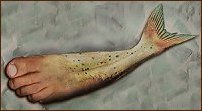 OBSERVATION
after Bardhyl Londo
When God outlawed suicide
It was not to protect us
But to keep us from escaping.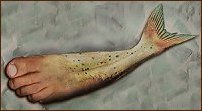 FOR MY MOST-APPRECIATIVE AUDIENCE
Since at least the unreliably-reported
death of Christ tens of thousands have thought they were
living at the end of time.
And now, it seems, that end is nigh.
It will be possible quite soon to take a boat
across the North Pole - as a quarter
of the planet's land-mass drowns beneath the sea,
and economists discuss the Pensions Crisis.
Why am I composing poetry when soon
there will be nobody to read it ?
Nobody reads it, anyway - so I might as well continue to write poems:
for myself and nobody.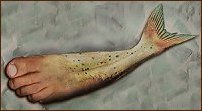 THE GRACEFUL DEAD
Of course we got it wrong.
Neanderthals
were more intelligent than we.
They understood that the perpetuation
of mere cleverness leads to
disaster. So they gracefully
died out - and left us to turn
the planet of marvellous diversity
into a gasping globe of pain.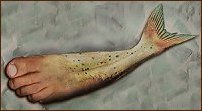 APRIL 2006
in memoriam Sarah Teasdale
What do I care in the cold winds and languor of spring
That my face and my frame are not I ?
They are just furniture, but my poems are what I feel,
I am a vacuum, they are a cry.
Why should I care ? My life will soon finish
And the world that was will be holocaust, flood and drought.
My heart is a birth-wound, my mind a protest, a shout,
And only at death will their pain and their noise diminish.
Through the years I have learned
How few men and ideas are worthy of trust.
I have seen my greatest love
Murdered, trampled in the dust,
And fears I never knew before
Burrow into my heart's core.
Hope little. Ask for less.
Who dares to talk of happiness ?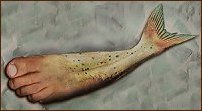 THE SHADOW OF A SHADOW OF A WOUND
Because I'm terrified of letting go
all my cerebration is uneasy
dialogue with suicide. Time
seems tight. When time becomes
too tight it's time to die - to glory
in the only letting-go. My inmost thoughts
are homeless: every door a gate to hell.

Time tells us nothing but&nbsp'I told you so'.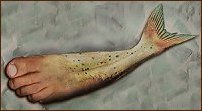 THE BEAUTIFUL NO
Despite our constantly braying Yes
there is, all around us, the vast, apparently silent No
and the No is all we are not
and is beyond us.
And the addled old man with the beard
who wears the same clothes for a month
and rarely has shower or bath - he
is in love with the No that is everything he is not,
for he knows (as sage Mr Stevens
of Connecticut seemed to) that the mind
can never be satisfied, but only be swallowed up
by the beautiful No that it tries to
expunge and deny.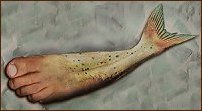 AFTER THE ALBANIAN OF PJETËR BUDI (1566-1622)
Unhappy, hapless man
Ever engaged in evil,
Lost in self-regard:
A helpmeet of the devil...
You make neither the most beautiful
of heavens, nor the most beautiful of hells
- but anything that sells.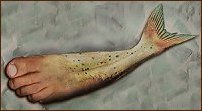 ON READING A COMMENTARY ON THE VISION OF THE PROPHET DANIEL
To the invisible
nothing is divisible.
The visible is
infinitesimal.
I am infinitesimal
amongst the visible,
but not quite invisible.
My vision goes beyond
the visible and I see
misery.
The cross we don't
quite die on is Desire:
we call it Throne.
Crucifixion is our home
if there is no eternal fire.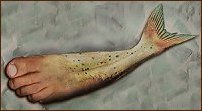 PEOPLE CALLED SIOUX - a holocaust poem
Was Shel Silverstein just being crass
in the lyric sung by Johnny Cash -
or was he being amazingly, subversively,
unamericanly ironic ?
The boy was not a boy, but a lot of men and women
their name not Sue but Sioux,
and ethnically cleansed by some of American
Democracy's many land-grabs and pogroms
carried out by racist rednecks
and Ulstermen with bombs.
(many more than 9 million aboriginal Americans were killed "in every which way" by Europeans)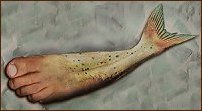 INFINITE BANALITY
A world obsessed by communication
and nothing to communicate
but misinformation
disinformation
and infinite banality
which is why motors rule the world
and ear-plugs don't.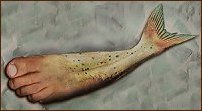 THIRD WORLD POVERTY
Money cannot close the gap.
It is the gap.
And armies have not the sense
to eat each other
nor their civilian victims.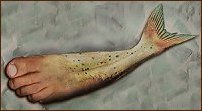 SWIMMING-POOLS
Lawn-sprayers
Washing-machines
Water-closets
Dishwashers
Car-washes
Bathtubs
and showers
use water
like there's no tomorrow.
And lo!
there is no tomorrow.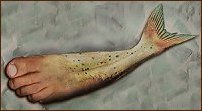 CIDES
for Margie Cronin
After
birth
is mostly
-cides:
bactericides
insecticides
herbicides
rodenticides
but too rarely
spermicides
and all too rarely
suicide.
Thus almost all of us
with soap, detergent, bleach
and endless showering
are war-criminals.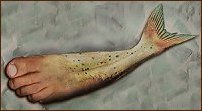 LET THEM PLAY THEIR MUSIC,
LET THEM PLAY IT WRONG
What can one say about the treasons of hope ?
(We are destruction and noise of destruction.)
God is the gap between us and natural selection,
so Men demand saviours, while women just cope.
Madness is not what you
believe, but how you respond to
whatever you believe.
I will kiss shadows where you
fear the dark. (Man fears while
animals take care.) Birth
left me homesick (for dark earth ?)
but glad
to be unpalled by patrimony - so
I can piss lovingly upon each blessed sod
upon the lovely hills
and call it music, call it god.
(We will never run short of idols.)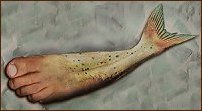 COAT-TRAILING
for Margie Cronin
Jean Genet said:
"the author of a beautiful poem
is always dead".
But beautiful poems
are also always dead
whereas a poet once lived
in his head.
Great poetry now is what
people can't bear to read.
Great poets are dead and dutiful.
The dead are always beautiful.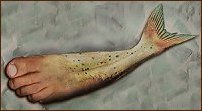 DEVIANTS
In just one respect they tend to deviate.
In other ways they earnestly collaborate,
conform depressingly.
The same is true of dissidents and poets.
Almost every day I feel that I'm
the only person who's awake,
while other people are sleepwalking
the world to nightmare:
the long, bad time for poetry
now born of its dung.
The trickle of blood is time
("O ancient, crimson curse!")
Surviving birth was my third crime.
Although the "Nuclear Winter"
would have been the gentler way
to kill the world we fundamentally resent,
the Bible-blood of history
and very recent history has shown
that war is justifiable
only to unreason and testosterone.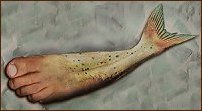 HOW CAN AN IRISH POET FOLLOW YEATS ?
(in honour of Christopher Marlowe)
They danced for joy
as the towers were burned
the Towers of Ilium:
the sack of Troy.
Instead of Troy, shall Washington be sack'd ?
And is bin Laden the new
Odysseus ? or yet
the new Æneas,
the falsely-justifying hero
of societies not founded
on the principles of greed and debt ?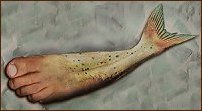 UNDERSTANDING MÖBIUS
The meaning of catastrophe is
the catastrophe of meaning.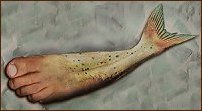 TO AMERICA
(spoken) That land's not your land
nor is it anyone's land
from Alcatraz to Ellis Island.
That land was stolen
but not from those folks
who never claimed it
who had respect for wolves and bears.
All land is stolen from the planet
and the earth is now bereft.
As the Frenchman said:
property is theft.
(sung) This world's not your world.
This world's not my world
from the Antartic to Baffin Island.
This world's the sun's world
the world of nature
and man is alien,
the vile dictator.
Man's rule knows no democracy.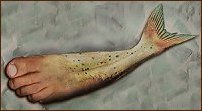 FOOD TURNS INTO SHIT.
THE MIND IS SHIT ALREADY.
In the miasma of greed
called civilisation
failed abortions are
the smallest minority
completely ignorant of each other.
Don't invade a country
whose poetry you'll never read.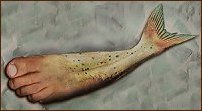 MEMORY
The past a dim-lit sadness
The future a white dread
Why can't I discard my memory
as I discarded friends -
or memory drop me
as many acquaintances did ?
Now my only friend
my treasured enemy
is my mercifully-bad memory.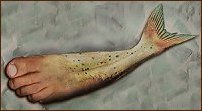 MISTAKE
If the human brain is as wonderful
as we are constantly told it is -
why are we not living in Paradise ?
Why are we the only stupid species ?
The Fundamentalists have an answer:
Original Sin.
But of course a little thought
with our marvellous brains reveals
that the sin is not ours - but God's
(without the snake).
To put it more scientifically:
we are (like the dinosaurs)
one of the blind alleys, evolution's
latest apocalyptic mistake.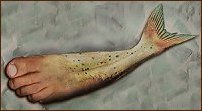 POETRY IS ONLY CRAP
(so many write it, but only a gullible few read it)
Cheese is one of the corpses
of milk - the blood, the body -
Time turns to crust and Jesus
- lording it over the arsenals like Constantine -
treasures his tiger-bone, offers disciples
milked bile of bears.
Cheese is abortion of cow-love;
human love is a golden calf of banality, sentimentality
somewhat like religion and nationality.
Yesterday turns into pious curds
of hypocrisy oozing tomorrow
like there were no tomorrow
so words are no reality
(except as kinds of capsule):
words are only words.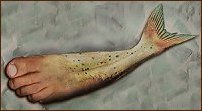 THE DIOGENES MUSEUM
Uniquely, what Man puts into life
is Death - while seeing his 'soul' as sanctum
and not slaughterhouse.
Trapped in our private catastophes of comfort
we only seem to live:
comfort, even more than consciousness,
makes criminals of us all,
hovering like pale moths between madness and sanity.
Madness is what fashion-doctors say it is;
sanity: what business makes us buy;
consciousness: the madness of not being
but wanting to be: new rot in new wood.
We are no more alive
than the machines that are our only progress.
Hope is the most addictive of afflictions.
The only problems are human - and
the human problem is the problem of scale.
The outer darkness is much more inviting
than the inner one. What people call
'the miracle of life' is really the costly accident of existence,
a consuming hotel.
Why should we need reasons for suicide
when life for those whose consciences are open
is the only Hell ?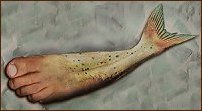 AT THE AGE OF 65 I WANT TO BE A TERRORIST
homage to Andrey Tarkovsky
Between the bomb
and the mall is the
programmed brain.
All control is remote -
so revenge is the fastest
food on earth.
Because education
is designed to prevent
us from asking Why ?
I want to go out at night
and burn to the ground
all the schools in the world
at the end of which
all the why-askers will be able to do
is watch paint
dry
and crack
and flake off
into hell.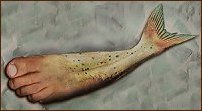 VIOLENCE IN ITHAKA
Engendered by
violence in Ithaka
I have always been longing
for the barbarians
the halting hairy
ones who would bear
me gently away to my dark
father Hades' divan.
Death is the Second Coming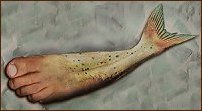 WRITTEN WHILE WAITING FOR A TRAIN

(floating + sinking) - breathing = dying
(with or without a little, or a lot of, pain).
__________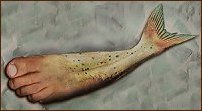 __________
click here for a single-page printable version of
the joy of suicide
without pictures or navigation-bars.
______________________
"We hear that suicide is the most cowardly of acts, that only the unhinged commit it, and similar inanities; or the senseless assertion that it is 'wrong', though it is obvious there is nothing in the world a man has more right to than his own life and person."
- Schopenhauer
Clues to Future Suicide
Contained in Poets' Words


A glib newspaper article by Will Dunham
WASHINGTON (Reuters) July 25, 2001 8:17 am EST :
The writings of poets of various nationalities who committed suicide contain words and language patterns that give clues about their eventual fate, researchers said on Tuesday.
Using a computer program that examines word usage in written texts, the researchers analyzed 156 poems written by nine poets who committed suicide and 135 poems written by nine poets who did not. They found that the suicidal poets gravitated toward words indicating their detachment from other people and preoccupation with themselves. The study appears in the Journal of Psychosomatic Medicine.
"The key finding is that we were able to distinguish features of people's mental health by the language they use," said James Pennebaker, a University of Texas psychology professor who conducted the research along with University of Pennsylvania graduate student Shannon Wiltsey Stirman.
"The words we use, especially what often appear to be the unimportant words, say a lot about who we are, what we're thinking and how we're approaching the world," he added.
The researchers looked at the works of John Berryman (1914-1972), Hart Crane (1899-1932), Sergei Esenin (1895-1925), Adam L. Gordon (1833-1870), Randall Jarrell (1914-1965), Vladimir Mayakovsky (1893-1930), Sylvia Plath (1932-1963), Sarah Teasdale (1884-1933) and Anne Sexton (1928-1974), all of whom took their own lives.
It compared their works to poets matched as closely as possible by nationality, era, education and gender. All the poets were American, British or Russian.
The comparison group included Matthew Arnold (1822-1888), Lawrence Ferlinghetti (1919-present), Joyce Kilmer (1886-1918), Denise Levertov (1923-1997), Robert Lowell (1917-1977), Osip Mandelstam (1891-1938), Boris Pasternak (1890-1960), Adrienne Rich (1929-present) and Edna St.Vincent Millay (1892-1950).
The poets who committed suicide used many more first-person singular self-references such as "I," "me" and "my" and fewer first-person plural words than did the non-suicidal poets.
"Issues of identity, isolation and connection to others is revealed in pronoun usage," Pennebaker said in an interview. "One of the most telling words of all is the word 'I.' People who are suicidal or depressed use 'I' at much, much higher rates, and there's also a corresponding drop in references to other people."
The suicidal poets also generally reduced their use of communication words such as "talk," "share" and "listen" over time heading toward their self-inflicted deaths, while the non-suicidal poets tended to increase their use of such words.
The suicidal ones also used more words associated with death, but surprisingly the amount of words with negative emotion (for example, "hate") or positive emotion ("love") did not vary significantly between the groups.
Pennebaker said previous research has found that suicide rates are much higher among poets than among other literary writers and the general public, and that poets are more prone to depression and bipolar disorder, also called manic-depressive illness.
"As a group, no one would call poets a particularly bubbly, chipper group," Pennebaker added.
He said the patterns of language used by the poets who eventually took their lives could serve as "linguistic predictors of suicide" in current poets. "This is not some kind of causal relationship. We're not saying that if you use 'I' a lot, then you'll commit suicide. It's just simply a marker of greater risk," Pennebaker said.
A great Hope fell
You heard no Noise -
The Ruin was Within.
- Emily Dickinson