Life is a death-camp of distraction.
zenpoems

zenpoems by anthony weir
A would-be disciple asked Teaching Wolf:
Please help me to still my mind.
Teaching Wolf replied:
OK. Just bring me your mind and I will calm it.
After a while the would-be disciple complained:
But I can't find my mind!
There you are, said Teaching Wolf.
You have quietened your mind all by yourself.

IT IS VERY DIFFICULT TO FIND
THE REAL THING
I had a friend
who had a friend
who had a stone
for a friend,
for a teacher:
a master
of silence.

HORTUS DELICIARUM
Unemployability is Religious Vocation

I, a failed priest of egregiousness
cursing miserable wisdom
met the Buddha of Hairiness
as we loafed together in saintliness
in the Garden of Togetherness.
Some claim to have heard the Spirit
even to have seen the Spirit - but I have
smelt the Spirit in the Garden of Togetherness.
Spirit is smell of connection,
genderless but not sexless
odour of earth, beyond tired, trite
worlds of words.
I said to the Buddha of Hairiness:
The only people who know wisdom
are those who have never imagined
that wisdom existed - and those who have not
succumbed to consciousness
but conquered it.
He showed me twins floating
silently, helplessly
in a womb beyond world,
and one was the Buddha of Hairiness
and the other was the melancholy priest.
This was the answer:
Flow beyond language, the barrage of consciousness,
flow is in smell and (naturally) in noses.
Flow is a nose as well as a smell,
and flow is breath, and stone, and death,
and orgasm needs neither friction nor fountain -
and enlightenment is a cell.

zenpoems by anthony weir
MIND
is rind around desire
Passion:
ration of our fire
Soul:
a hole of consciousness
Life:
a knife to carve the emptiness
zenpoems

HYMN TO DIOGENES OF SINOPE
Mystical experience is
chemicals in brains.
God is dogshit on your shoe.
What's so wonderful about living ?
Nothing that we're told is true.

SATURN REFLECTS
How wonderful
are spectacles -
obstacles
so magical
they let us see
other obstacles
(which may not be).

Spectacles
like testicles
are usually a pair.
But spectacles
are appendicles
you can choose
not to wear.
zenpoems by anthony weir

GRAND STYLE (TRUE OLD STORY)
Millionaire
Gordon Bennett
bought a restaurant
on entering it
And before he left
he gave it to the waiter
as a tip.

THE QUEST FOR CONVIVIALITY

Many people look for
happiness
[and some for
'enlightenment']
who don't know how to like
their best friend.
Zen

Unhappiness comes

Like sperm,
from the pursuit
of happiness and comfort.

Reality is just
a little crack
in the façade

And the façade is made of cracks.

Control birth.
Combat normality.
We are as sperm
dying in
the rectum of reality.

Mind activates awareness
Insight transcends mind
Wisdom's a puddle, decease is catharsis
Men are honest only as they
wipe their arses.
zenpoems by anthony weir

Love
is Soup Dream,
Life
is Dream Soup.

Enlightenment
is really knowing who you really are:
an animal with pretensions.

Words are
the darkness speaking as light
pretending that comfort
is other than night.

zenpoems by anthony weir
TANTRA-MANTRA
Once you have understanding
throw that understanding away
and look for a new one,
like breath after breath,
for having is clinging.
True happiness comes
when you no longer hold on to happiness:
for the spirit needs desolation
as much as the body needs death.

AFTER A POEM ENTITLED "SLAVE BOY"
by Yusuf ibn Harun al-Ramadi (died 1022 CE)
They shaved his head
to make him unattractive,
for his beauty made them
mean.
They kicked out the night.
They abandoned him to dawn.


HOPE
Language is the opiate
from which the most
addictive drug is
manufactured by the brain.

MIDNIGHT AT THE CROSSROADS OF AWARENESS

Wisdom is the road to wisdom
The dust upon the road is love
The road is made of dust
Is unimaginably short
Wisdom unimaginably brief
Deep upon the road love lies
Burying the corpses of the almost-wise.

THE TRIUMPH OF CONSUMERISM
Now here:
nowhere.

In the sixth-floor café
of the Museum of Used Condoms
(run by the Anti-natalist, Anti-vivisection Society of Vegans)
(admission free - schoolchildren get a present from Santa)
I thought:
Every lament is merry
and every hurrah is sorry.

FOR SALE
on eBay
antique soul
travelled half-way
to hell and back
unwanted gift
no reserve
supplied with shadow

LIVING
is mystery.
Insight
is misery
as living is
for those and every
living thing
that suffers from
Man's insightlessness.

PEACE
is the lull
between the lightning
and the thunder.
Language is
evolution's greatest blunder.
Words
fall,
fail.


The happy bonobo's unhappy cousins
gazed at god-droppings
and called them planets and stars,
then, ever tortured by restlessness,
decided to colonise Mars.

Zen
EK STASIS
In the soulzone
Conscious in the
Ancient armpit
Of the Unconscious
At every moment
And the beginning
And the end of time
Any tree is more wonderful
Than any work of art
And all that matters
Is awareness
That nothing matters
And fulfilment is
To fall apart.
zenpoems by anthony weir

'You are what you eat.'
So much dead meat.

THESE ALSO

Are the Rights of Man:
To wear no clothes
To be illiterate
To have no name.

THE ZEN OF GRAMMAR
all objects are subjects.


COMPASSION
with thanks to Brekena Smajli
Compassion is flame
and the ashes of the fire.
Compassion is crossed fingers behind your back
as your shoulders hunch like a crone's.
Compassion is the corpse floating in your eyes.
Compassion is the burying of stones.

THE NEAREST TO JOY
The nearest to joy
I have known in my fog
of awareness
was seeing
the happiness
of a dog.

HELIUM
Our planet is running
out of the second
most common element
in the universe.
zenpoems by anthony weir

ALONE, BY THE RIVER AVEYRON (after Tu-Fu)
The pain that beauty brings to me might seem to you
ridiculous, but I'm not half-crazed - not
with alcohol or cannabis, and not by madness
or by love. Springtime is frightening
as the biosphere ploughs on so pluckily to its doom.
I am lucky, I will die soon - none too soon -
but this gorgeous river and its bird-filled banks
will die slowly, become an ooze,
a miasma in its gorge.
Little buds, open carefully! The whole planet
is a grave already and will become another grave.
Stratum on stratum, grave upon grave the earth;
and we in our vainglory think our species is significant -
because we have dreamed up significance and worth.

NO PITY FOR THE YOUNG

My foreskin is a
cap upon a pen that writes
unbridgeable sighs.

Most texts are greater than the writer.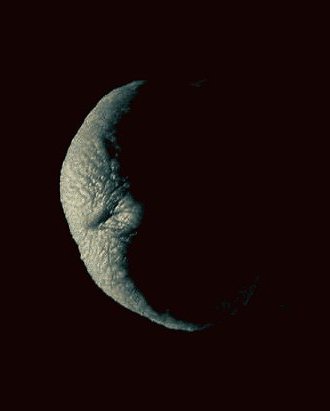 Moon-Man
BETWEEN THE CANDLE AND THE WALL

I walk among ghosts
for whom cleverness,
the lies of history
and education
are worth a whole world
more than wilderness
or mystery
or revelation.

DAYS
are for getting through
and then
forgetting.

THE WHOLE WORLD IS A
HOSPITAL
In memoriam Osho

Connection is the door
to the perfectly gentle sore.
Religion is a luxury and not a leap:
"You need a Master when you are
asleep."
zenpoems by anthony weir

A PAGE FROM THE HANDBOOK OF HEARTBREAK

"Men have lovely bums," you said.
Yes indeed, lovely bums,
hairy bums…
and their hearts aren't far past
the diaper stage -
which is why I gave up
lust and rage.

BIG BANG
In the Beginning
God burst like a Balloon
Showering the World
With dirty shreds
Of indestructible Hypocrisy.


Full moon above the landfill-site:

Rubbish displays intelligence as trash.
zenpoems by anthony weir

Remaining perfect,

my dog failed to see
two butterflies on his bone.

A teeming ant's nest -

mind, examining itself,
finds only matter.

ABOUT WISDOM

AFTER A PRAYER BY TJAGARAJA (1767-1847)
sung to the Rag Shri Ranjani
O wisdom - enchanter - was I greedy for fame?
Did I lie and deceive to gain reputation
as your greatest servant ?
Did I stoop to currying favour with worthless
people of position and power ?
Did I worry about status or money ?
For those who wish to retain their integrity
the only place to be is under your feet
and whether we wash or not, walk clothed or naked,
live or die
is of utmost irrelevance.

postscript
I studied seven years with
my Zen Master.
I learned the secret of life
as easily as falling off a log.
I learned to play
tug-of-war with a yard-brush.
My master was a Bodhisattva.
My master was a dog.
Zen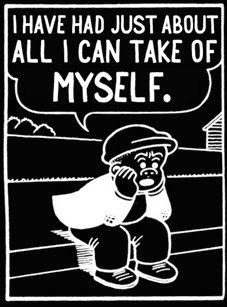 zenpoems by anthony weir

HAIKU
Winter and summer
up their well-worked arses:
the haiku-writers.
another version of this page ->