Steve Hagen's Dharmafield Website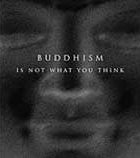 'Buddhism is Not what you think'
the best book about Buddhism since Chögyam Trungpa died.

HAPPI

NESS
Zen, Life & Science...
...What did the Buddha say to the hot-dog vendor ?
'Make me one with everything.'

If you wish to add a link
please



contact me.
Zen
Zen