GLOSS ON A POEM
by WISŁAWA SZYMBORSKA
(1923 - 2012)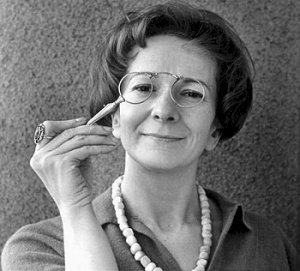 Some people like poetry.
Some -
that means not all. Not at all.
Not even the majority. Only a minority.
Not counting schools, where it's obligatory.
As for poets: maybe two in a thousand will be poets
- or, rather, will be called poets by some people.
People -
are strange animals, amorphous,
inscrutable, a slippery mass of other,
like sperm or frogspawn, yet I - although
alien - am counted amongst them, not counted as
anyone so significant as a poet.
Like -
people like chicken noodle soup,
people like compliments
some like the colour blue, others an old scarf,
some like to prove a point,
some like to stroke a dog.
Poetry -
The question of what poetry might be
has produced
not even a half-substantial answer.
I think there's much less of it about
than publishers and the academics
who feed off that trade
fondly imagine. I know it when I feel it
(which is rarely), and I treat it like damage
to a flimsy balustrade.

Anthony Weir, 2012
The second stanza is an interpolation.
Click here to read the original poem in Polish.

MORE ADAPTATIONS & TRANSLATIONS