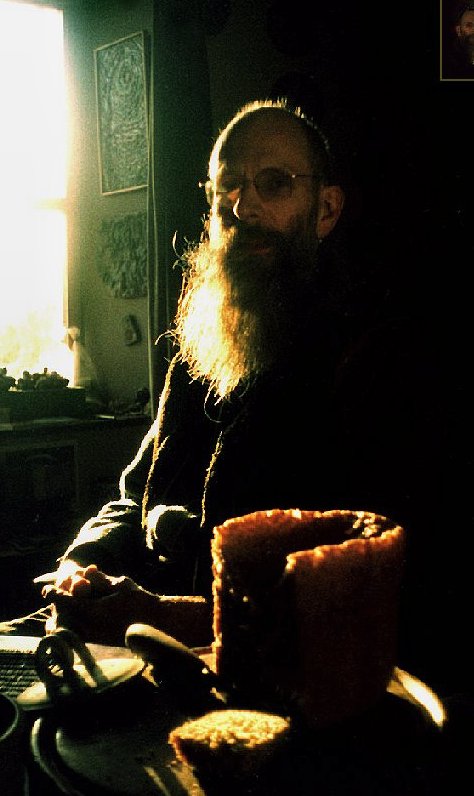 click for more
Avec un pain lorsque ma barbe était plus longue.
At the breakfast-table when my beard was longer.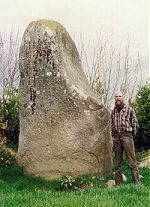 click on the picture for a much larger image
Auprès un menhir irlandais (du Nord).
Beside a big Standing-stone in County Down.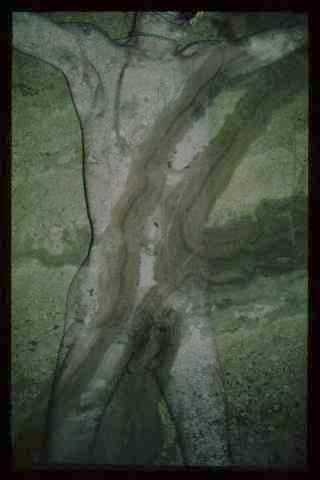 Autoportrait (torse) metamorphoto.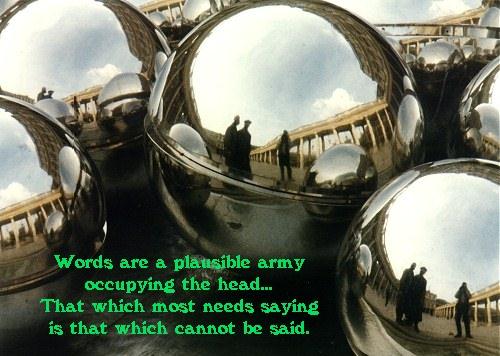 au Palais-Royal, Paris
part of ImagePoem
Influenced by Sam Beckett, Kafka, Dostoyevski, Genet, Jean Rhys, U.G. Krishnamurti, Steinbeck, Rilke, Vasko Popa, the Pygmies, van Gogh and several Dogs- amongst dozens of other people- Anthony Weir hates not only urban culture but Western Civilisation itself ( its obsessions with competition and employment: a life-destroying mix) - while apparently benefitting from its apparent benefits. (click for more information)

"The most popular commodity is suffering."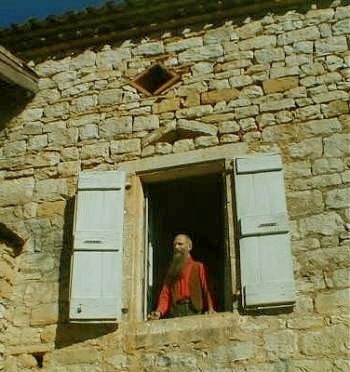 Au bord de l'Aveyron.
In French rusticity by the river Aveyron, September 2000.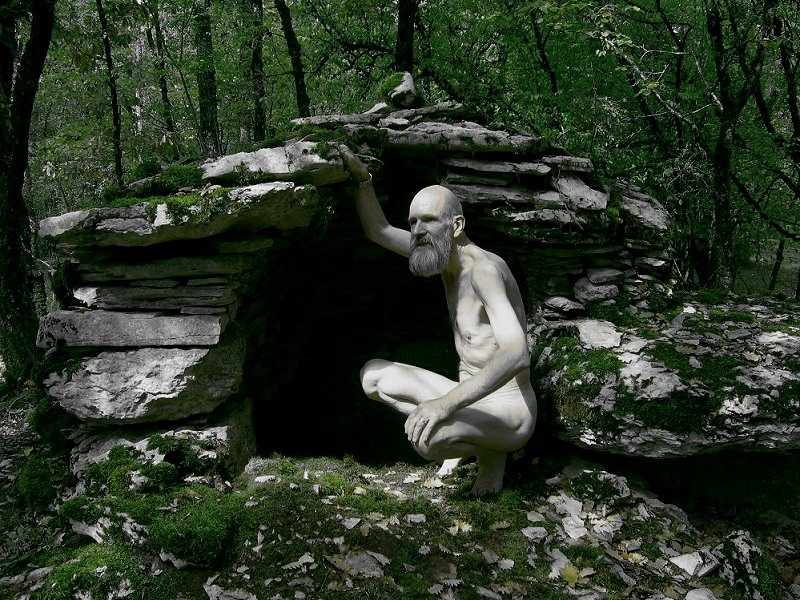 Le Spectre du Dolmen, 2009.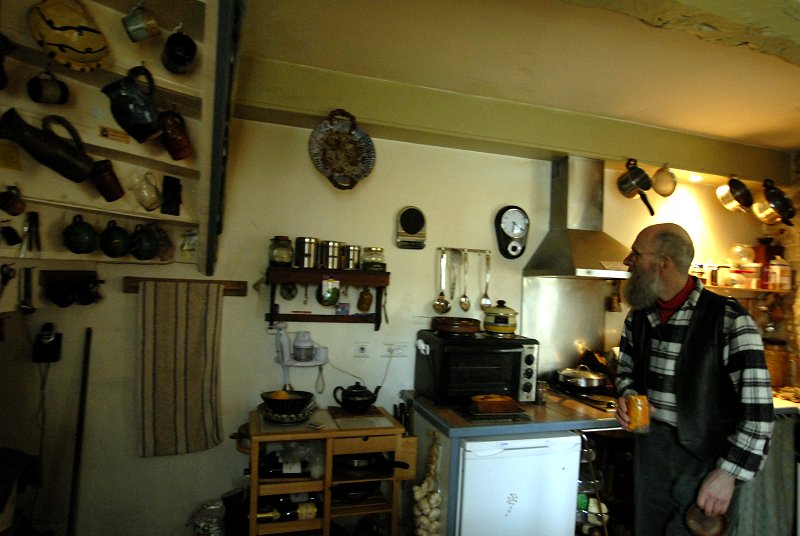 Chez moi, en Rouergue, avec mon pote, Malcolm.
In my French home, 2007, with my buddy.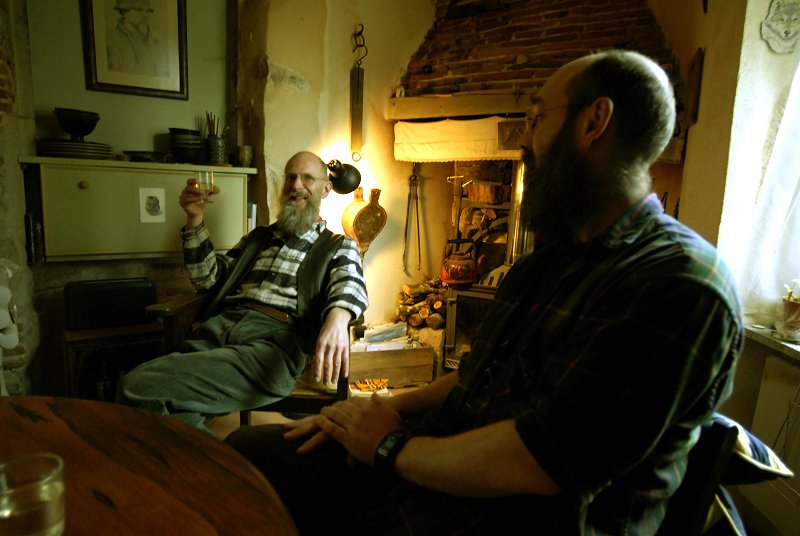 Malcolm and I make a great team of experimental vegetarian cooks.
Yes, it's an engraving after Holbein on the wall.

Now this is a real fun picture. Place the cursor on the photo,
then left-click on your mouse and drag to stretch and deform it.
You can delight in unwholesome enjoyment for minutes !
Press the reset button to start again.



But you can't do the same with this one!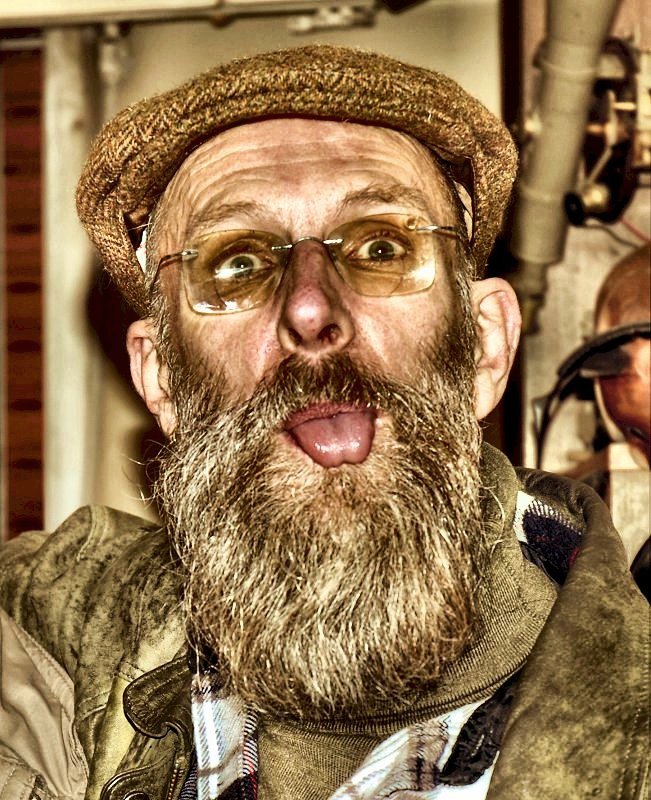 click to play with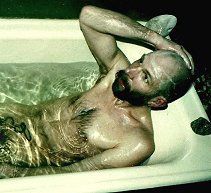 me in the bath.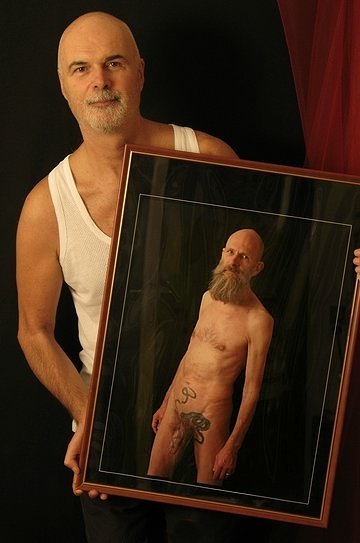 After being photographed in Paris by Roland Delépine.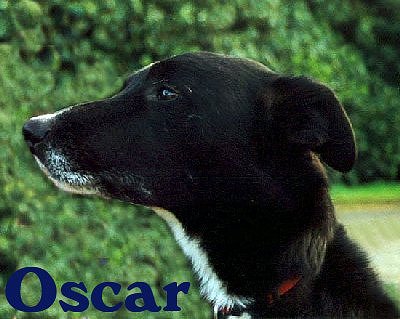 The most admirable person I have ever met.